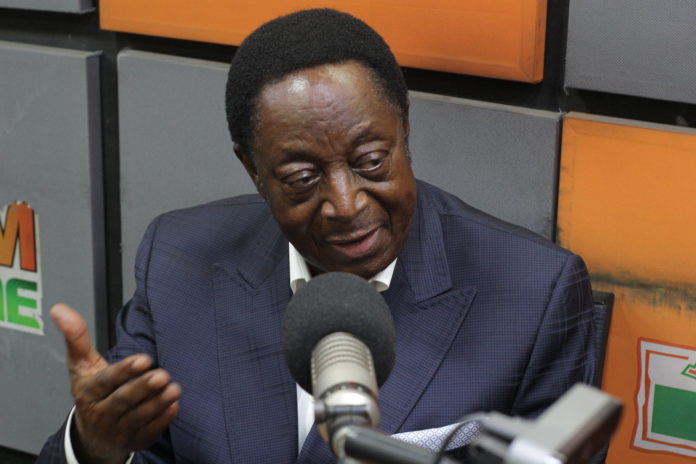 Former aspiring flagbearer of the National Democratic Congress (NDC), Dr Kwabena Duffuor, has indicated that he will actively campaign for the flagbearer, John Dramani Mahama in the 2024 presidential election.
The former Bank of Ghana governor disclosed that he will be a key member of the largest opposition's 2024 election campaign to win power from the New Patriotic Party (NPP).
He told Bernard Avle on The Point of View on Citi TV that he will definitely campaign for John Mahama "because he must win" and insisted that the NDC will definitely win the 2024 polls.
"I am confident that we are winning because we are working and the NPP has been on for seven years and has done little but our performance has been the best since independence. Between 2009 and 2012, our performance has been the best since independence."
"Between 2009 and 2012, our indicators were first class. Interest rates were the lowest in forty years. Our GDP was 14.5% in 2011 excluding the oil sector."
Dr Duffuor's quest to lead the NDC ended when he withdrew from the flagbearer race.
He accused the leadership of the party of breaching a prior agreement and assurance given to the then-three presidential aspirants to resolve the issues raised about the register before the polls.
He also attempted to stop the May 13 primaries when his lawyers filed an interlocutory injunction against the polls but later backed down.
ALSO READ: