The Ministry of Education is blaming lack of proper communication channels in schools for the increasing student rioting in the country.
Sector Deputy Minister, Dr. Yaw Osei Adutwum, describes the trend as worrying.
His sentiments follow recent cases of violence by students in three schools in the Ashanti Region.
All the incidents occurred within two months in the Kwabre East District alone.
Dr. Osei Adutwum was addressing students and authorities of Gyamaa Pensan Senior Technical School at Aboaso, one of the hot spots.
Read more: Hot Audio: 43 Fumbisi SHS students arrested over food
"There won't be violence, there won't be demonstrations if there's an open channel of communication. There's breakdown in communication", he said.
"The students need to be told in no uncertain terms that you do not destroy school property because you have disagreement with the headmaster."
Simms Senior High at Fawode, Kofi Agyei Senior High Technical School at Bampenase are the other schools which have seen violence lately.
Rampaging students damaged both public and private property, including cars, on the campuses.
In the Gyaama Pensan incident, four students were injured and were treated at the local health centre.
Irate students damaged headmaster's residence and other properties as well.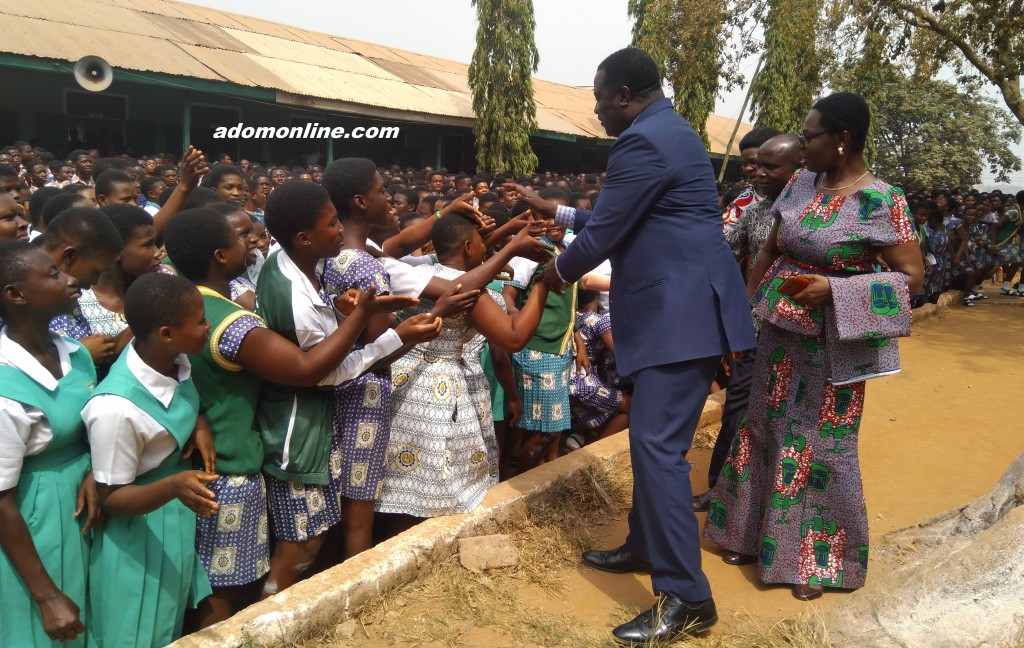 MINISTER SHAKING HANDS WITH STUDENTS
Dr. Osei Adutwum who was on a fact-finding mission says the Education Ministry is unexcited at the development.
"Yes I am not happy. This is something that does not augur well for them [students] and does not augur well for the nation."
Dr. Osei Adutwum wants students to use approved communication channels to seek redress to their grievances.
Read more: Audio: No cause for alarm over Kumasi Academy riots – GES tells parents
"We don't want students to think that they can just go on rampage to make their voices heard," he said.
"Students across the country should begin to understand that there are accepted forms of communication that have been laid out by the Ghana Education Service and they should follow that. You have District Directors that you can talk to; Regional Directors that you can go to so resorting to violence should be the last thing," he added.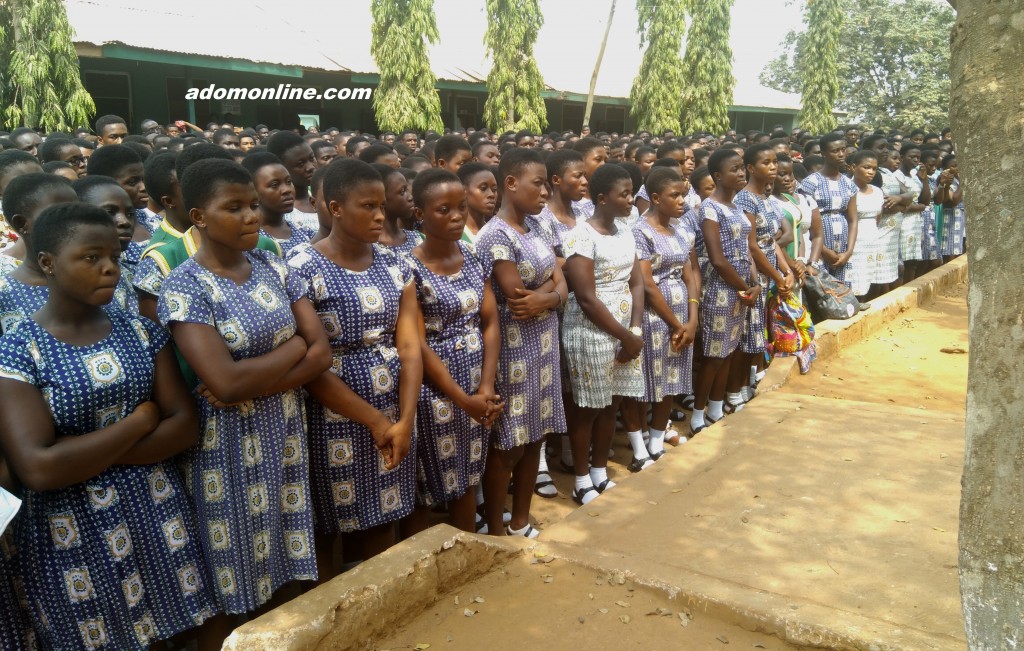 GROUP OF STUDENTS
There were questions on whether or not students will be surcharged with the cost of damaged property under Free Senior High School program.
"There are acceptable procedures to do that and I am sure the school, through the Ghana Education Service, will take care of that. Over the years, we know what happens; you destroy school property you pay for it."
Dr. Osei Adutwum also visited the Kumasi Senior High Technical School over reports a student pulled a gun on police personnel.
Read more: PHOTOS: Disease outbreak: Massive exercise to disinfect KUMACA underway
Media reports quote school authorities as indicating an unnamed student attempted to shoot security personnel in a swoop on smoking gangs.
Police, however, contradict the claims, insisting it never happened.
Dr. Osei Adutwum reinforces the police account.