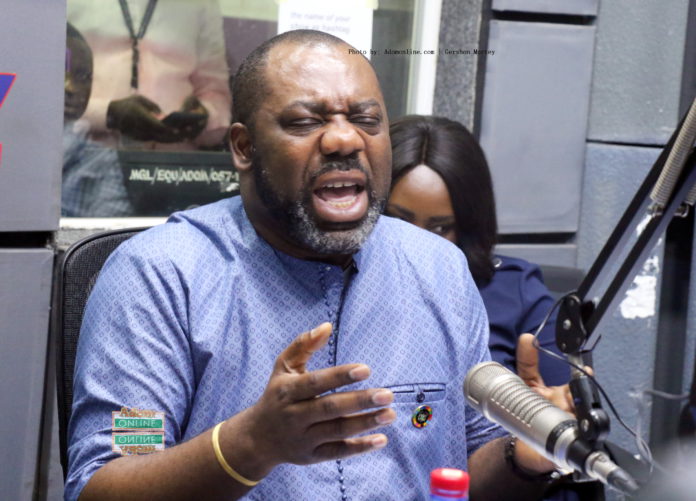 Education Minister, Dr. Matthew Opoku Prempeh says his Ministry is the most attacked in the country.
Dr. Opoku Prempeh, in an interview with Luv FM's Prince Appiah said, that the many projects including Free Senior High School and issues surrounding education, have been dramatised by the public and creating a bad image for the Ministry.
He stated that "some radio and media stations have set up stalls going to catalogue schools that are in a state of disrepair, going to catalogue E-Block Schools that are uncompleted, dramatising issues about placement and putting out outright publications on CSE."
The latest attack on the Ministry he claimed, is the controversy surrounding the supposed introduction of Comprehensive Sexuality Education.
Comprehensive Sexuality Education is believed by many, as a subtle conditioning of pupils to explore lesbian, gay, bisexual and transgender (LGBT) lifestyles.
Parents and religious bodies have expressed outrage after it emerged the Ghana Education Service has guidelines on CSE to be introduced in schools.
The Ghana Education Service (GES) has said it has not approved the document and has denied plans to introduce any education that is frowned upon by Ghanaian laws and cultural norms.
Religious leaders have also threatened demonstrations with the President of the Ghana Pentecostal and Charismatic Council (GPCC), Rev. Prof. Paul Frimpong-Manso, describing CSE as "Comprehensive Satanic Engagement," which also has the CSE acronym.
"It looks like the Ministry is suffering from a barrage of attacks," Dr Opoku Prempeh observed.
He said that regardless of these attcks, his outfit is ready for any backlash.
He believes that time would expose the diligent work the Ministry has done since the New Patriotic Party and President Akufo-Addo took over power.
The Minister also revealed that his outfit is facing over 80 legal suits relating to the indebtedness of past school heads to suppliers.
Although he will not give figures, he said the litigation over debts mostly on school uniforms, is taking a toll on the Ministry's finances.
"The value that should be for public capitation or administrative payments is that same value that would be used in covering and paying for somebody's misbehaviour," he stated.
He explained that going forward, the Free SHS would make things easier because dressmakers and other suppliers would be paid directly from the central government coffers "so we would make sure that we pay."
Source: Myjoyonline.com