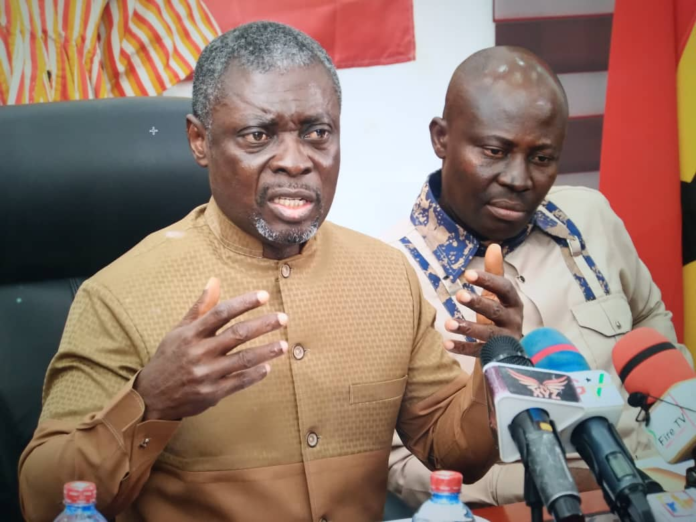 Leader and founder of the Ghana Union Movement, Rev. Christian Kwabena Andrews, has urged Ghanaians to ditch the current NPP government and NDC and opt for GUM heading into the 2024 elections since they have all failed Ghanaians.
The Rev.Christian Kwabena Andrews' GUM party put up a splendid performance by placing third in the 2020 general election after its establishment in 2019.
Addressing the media at a presser held at the party office in Accra, Rev. Andrews, also known as Osofokyirabosom, assured Ghanaians of GUM 's commitment to change the hard economic fortunes of the country if given the nod by Ghanaians come the 2024 general election.
"We have had enough of these lazy leaders under the current NPP government and with the way things are going if we don't give them the alternative measures for them to listen and implement, the nation will soon be thrown into serious issues.
"Look at all the major sectors and nothing is working due to the bad leadership of these parties NPP and NDC, especially the current handlers of the economy," he added.
He further stated that his party has outlined proper measures to tackle some of these pressing issues.
"We plan to revive all state owned enterprises to help solve unemployment among the youth and also review our educational curriculum and most importantly run a minimal size of government and I believe some of these things will help us solve most of our current problems facing us as a country," he concluded.
Meanwhile, the General Secretary of the party, Kojo Gold Arhinful, also used the opportunity to outline the party's programme line up in the build up to next years general election.