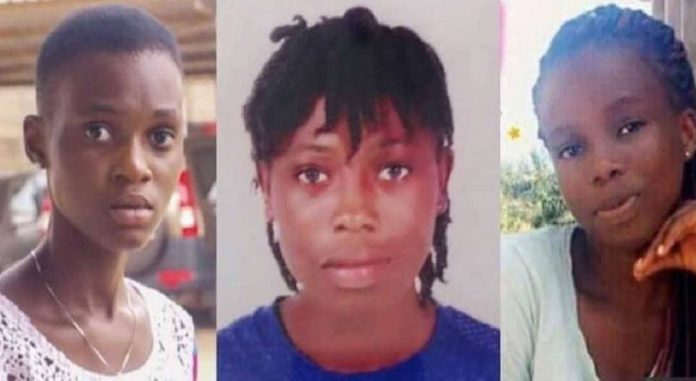 Private Legal Practitioner, Martin Kpebu has urged families of the Takoradi dead girls to demand for the skeletal remains of the children in the law court.
To Lawyer Martin Kpebu, he believes the Police Service have refused to release the remains because the main suspect is still standing trial in court.
"On the facts of this case I would side with the Ghana Police because of the controversy. Are they [the families] not saying that these bones are not the bones of their children? So because of that, there is a controversy."
ALSO: COCOBOD supports cocoa community with solar panels
Speaking in an interview on Accra-Based Citi FM monitored by Adomonline.com, Lawyer Kpebu explained the court would have to issue an order for the police to release the remains of the girls.
"So the first hurdle they have to cross is that they'll go to the same court and ask for an order to be permitted to do their own independent DNA test. Then after the results, they'll know that these are the bones of their children or not. If it turns out that those bones belong to their children, then they'll now apply that they want to have closure," he urged.
ALSO: 4,310 employers dragged to court for defaulting SSNIT contributions
Lawyer Kpebu's comment follows a private meeting between the families and the Inspector General of Police (IGP), James Oppong Boanuh on Thursday where they made some demands including the release of the remains for an independent DNA test.
Meanwhile, the police said some conditions would have to be met before the remains could be released but the families however rejected the condition.
Source: Adomonline.com|Gertrude Otchere