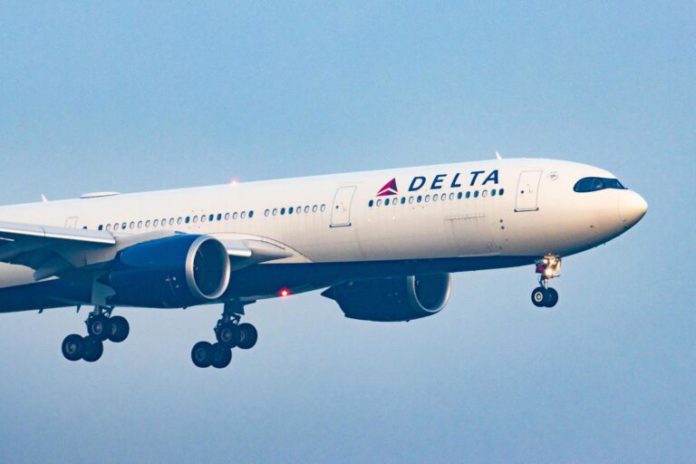 A Delta Air Lines flight from Atlanta to Barcelona on Friday night was forced to turn around after a passenger had diarrhoea.
The Airbus A350 had set out on time on the evening of September 1 with 336 passengers on board, but was forced to turn around over central Virginia.
"It's just a biohazard issue, we had a passenger who had diarrhoea all the way through the airplane so they want us to come back to Atlanta," a DL 194 pilot said to air traffic control.
The Airbus 350 arrived back at Hartsfield-Jackson Atlanta International Airport slightly more than two hours after its departure, according to FlightAware.
Delta told CNN that the flight was delayed just over eight hours, but landed in Barcelona without further incident on Saturday at 5.16 p.m. local time. "Our teams worked as quickly and safely as possible to get our customers to their final destination," a spokesperson said. "We sincerely apologize to our customers for the delay and inconvenience to their travel plans."
It's not the first flight this summer to have the passenger experience disrupted by bodily fluids. This week Air Canada issued an apology after two passengers were told to sit in inadequately cleaned seats that had been covered in vomit on a previous flight.
The incident happened on a flight between Las Vegas to Montreal on August 26.
And on June 30, a traveler on an Air France flight from Paris to Toronto found his seat's footwell still wet with a a previous passenger's blood and diarrhea.
Habib Battah told CNN that he noticed a strange smell, "like manure," but when he alerted a flight attendant he was handed wet wipes and had to clean the area himself, before being offered blankets from business class to soak up the waste. "We had to sit there smelling the blood for the next seven hours," he told CNN.