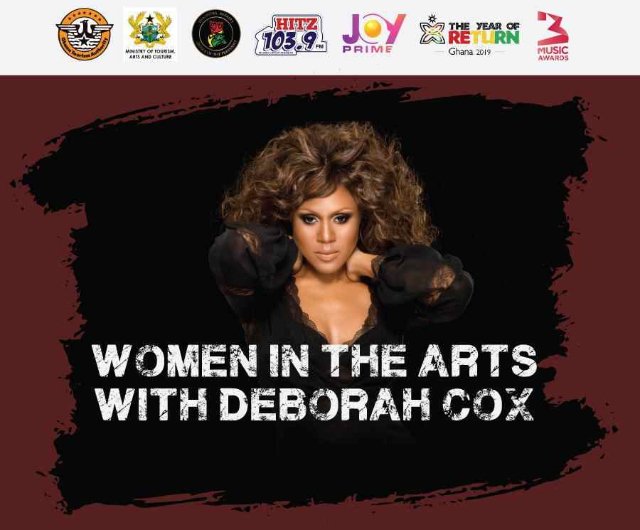 Ahead of the Ghana World Music Festival, organisers are holding a 'Women in the Arts' dialogue to engage and empower women pursuing careers in the entertainment sector.
The event dubbed "Ghana World Music Festival's Women in the Arts," is scheduled for Thursday, August 1 at the Accra Tourist Information Centre from 6 pm to 8 pm.
It is also designed to help other women in arts and entertainment business, by discussing the pragmatic approaches to conceptualise and manage one's professional journey.
With this being the Year of Return, it's an opportunity for a dialogue between women in the diaspora and those on the continent about working in the arts and entertainment industry.
Media Personalities Naa Ashorkor, Nana Aba Anamoah, Yvonne Nelson, Araba Sey and many others would join in on the discussion.
Naa Ashorkor will be the moderator of the panel discussion which will begin with a one-on-one conversation while Nana Aba and Yvonne Nelson join the panel.
The women will speak on the business aspect of the industry, managing your image, handling work in a male-dominated industry, and finding your purpose.
Ahead of her Ghana World Music Festival performance, Cox will participate in the panel discussion, dedicated to empowering.
Deborah Cox, who has been in the industry since age 12, is from Canada and will share her journey in the business, talk about her new project and how she balances family with her career.
She will also discuss how she defines her own purpose within the entertainment industry, which often tries to define you, especially as a woman. She's excited about the opportunity to discuss these things in Ghana.
"I'm privileged to have this opportunity to exchange with amazing, talented and accomplished women who are shaping and defining the arts, media and business in Ghana and beyond. I hope I can help inspire my sisters of Ghana to dare to chase their dreams," she said in an interview.
Cox will talk about the importance of having a blueprint for your career and her transition into acting and Broadway.
The invitation-only event will include several female professionals in the arts and entertainment industry.
Aspiring artistes are also encouraged to join the conversation and a few seats will be reserved for them to engage in the conversation. 
Source: Ghana| Myjoyonline.com | Nasiba Yakubu