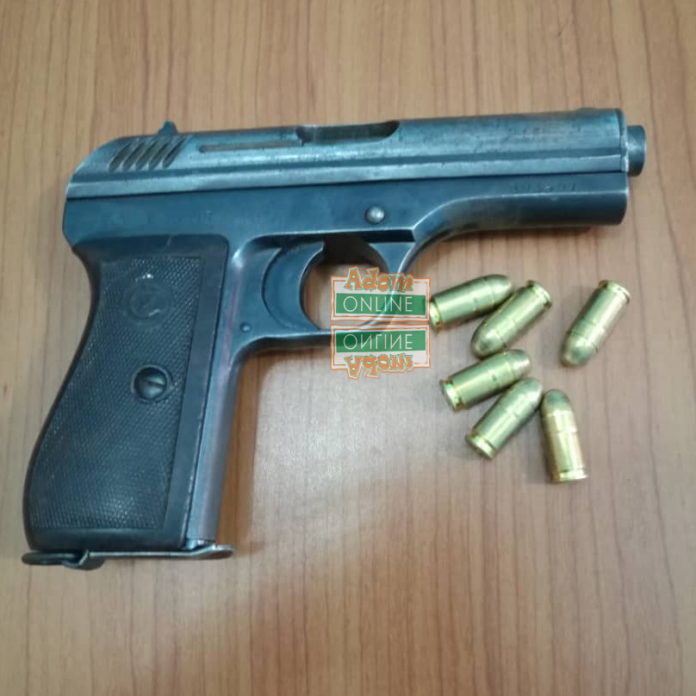 District Chief Executive for Bia West in the Western North Region, John Kwao, has said that bad roads in the town delayed police response to attack on the police team escorting a bullion van on Tuesday.
READ THIS: Photos: Man Faints as he is caned for having pre-marital sex
Mr John Kwao, said the police's lateness to the crime scene was due to the bad nature of roads in the area.
According to him, had it not been the bad nature of the roads, the police would have gotten there in time to arrest the robbers.
SEE THIS: Customs Service intercepts gallons of petrol hidden inside coffins
"With what happened on Tuesday, the police acted the moment they got the distress call, but because of the bad state of the roads they arrived late at the scene. Had the road been good, they would have gotten there within five to 10 minutes," he said.
He revealed that cases of robbery increase in the area during the cocoa season. 
READ ALSO: Your comeback will be greater than your setback – Duncan Williams to Mahama
He, therefore, called on the Inspector-General of Police (IGP), National Security Coordinator and the Interior Minister to deploy more police and military personnel to fight robbers in the town.
"We are pleading with the IGP, national security coordinator and the Interior Minister to deploy more police personnel and if possible allow soldiers to also come and protect us, because the situation is very bad. Every morning there are cases of robbery with some people losing their lives," he said.
SEE ALSO: Cargill invests over $113m in Ivory Coast, Ghana cocoa sector
He said the entire town is living in fear.
General Sergeant Emmanuel Chikodoh, was killed Tuesday morning December 3, 2019, when the police team escorting a bullion van came under attack at Sefwi Asempanye in the Sefwi Wiawso area of the Western North Region.