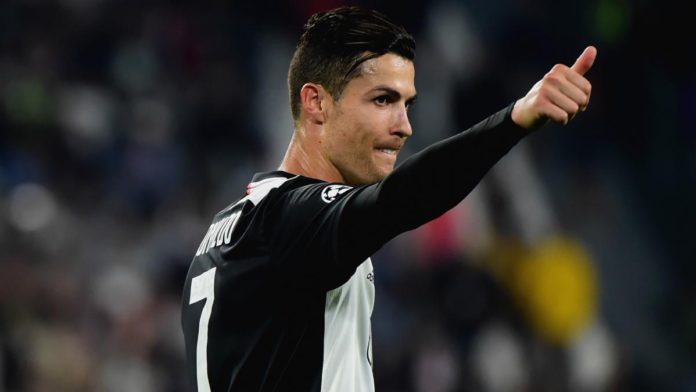 Son of Juventus super star player, Cristiano Ronaldo, has won the best striker award with his Under-9's team in Italy.
Cristiano Ronaldo Jr. is seeking to follow in his dad's footsteps in the game of football.
He plays for Juventus Under-9s and reports suggest he is doing pretty well.
Juventus U9's won the "Cavour Trophy" title, beating Chieri 3-2 in the final. Cristiano Ronaldo Jr scored three goals throughout the tournament and was named the best striker of the competition. Ronaldo a proud dad. [@bianconeribra] pic.twitter.com/RAOxpueO8b

— Juventus News – Juvefc.com (@juvefcdotcom) December 8, 2019
His dad, posted on his Instagram a photo of him with his individual award, with the caption; "I'm a proud daddy". In 2018, Cristiano Ronaldo said although he wants his son to be like him, it was going to be difficult.
"I hope that Cris, my son, can be like his dad. He says he is going to be better [than me], but I think it's difficult. "I am very happy to have scored, for him too. He is playing for Juventus and adapting really well, it has been easier for him than for me," Ronaldo told Daily Mail.