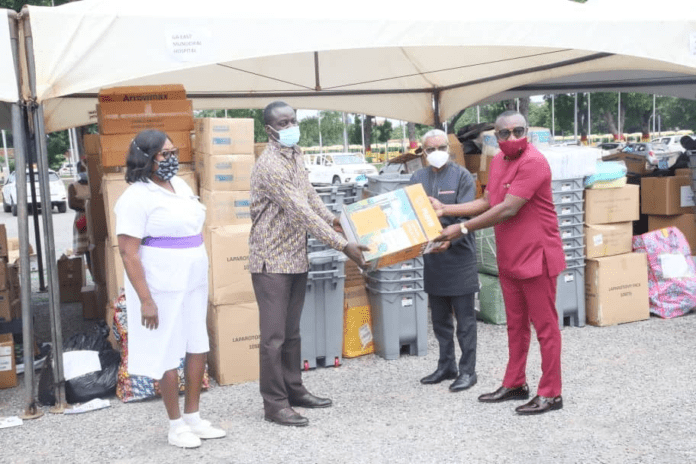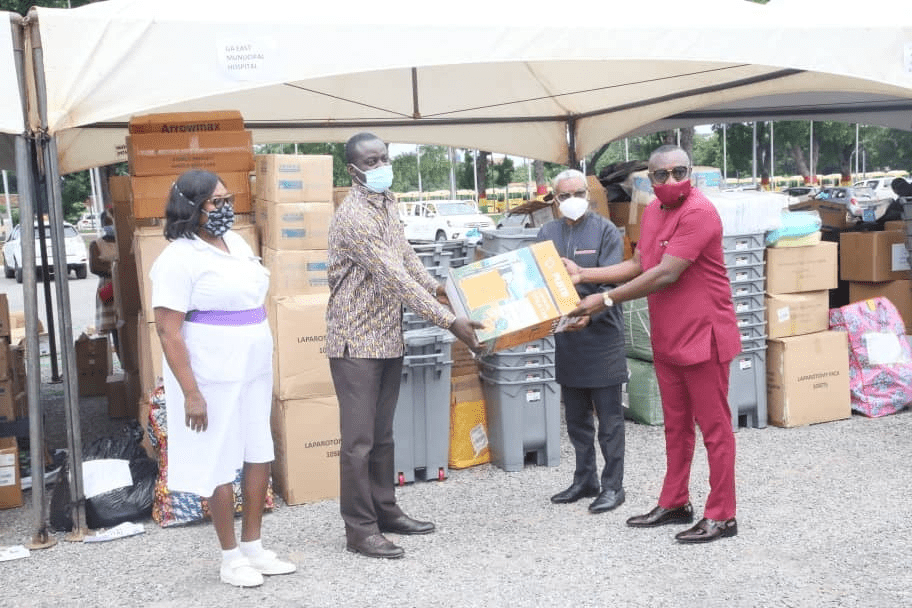 The National Covid-19 Trust has presented some Personal Protective Equipment (PPEs) and testing kits to some selected Covid-19 Treatment Centres in the Eastern, Central, Volta and Greater Accra regions.
The event, which took place at the forecourt of the State House in Accra, marked the final part of distribution of GHc10m worth of PPEs to selected health facilities across the country by the COVID-19 Trust Fund.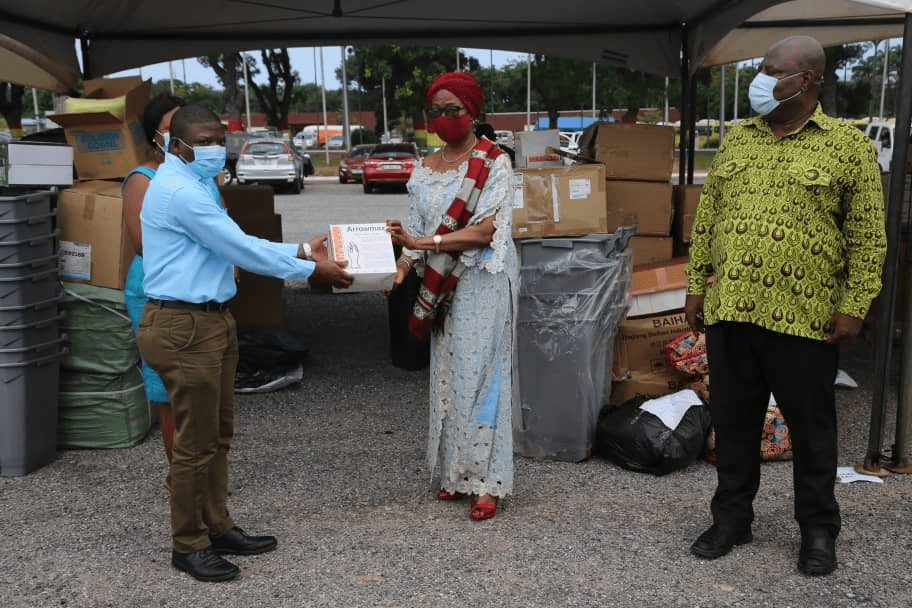 The items for distribution are infrared thermometer guns, scrub suits, head covers, coveralls, heavy duty aprons, disposable aprons, utility gloves, examination gloves, sterile gloves, gynaecological gloves, N95 facemasks, surgical facemasks, goggles and many more.
Chairperson of the Trustees of the Fund, Justice (Rtd) Sophia Abena Akuffo called on the beneficiary institutions to make judicious use of the items.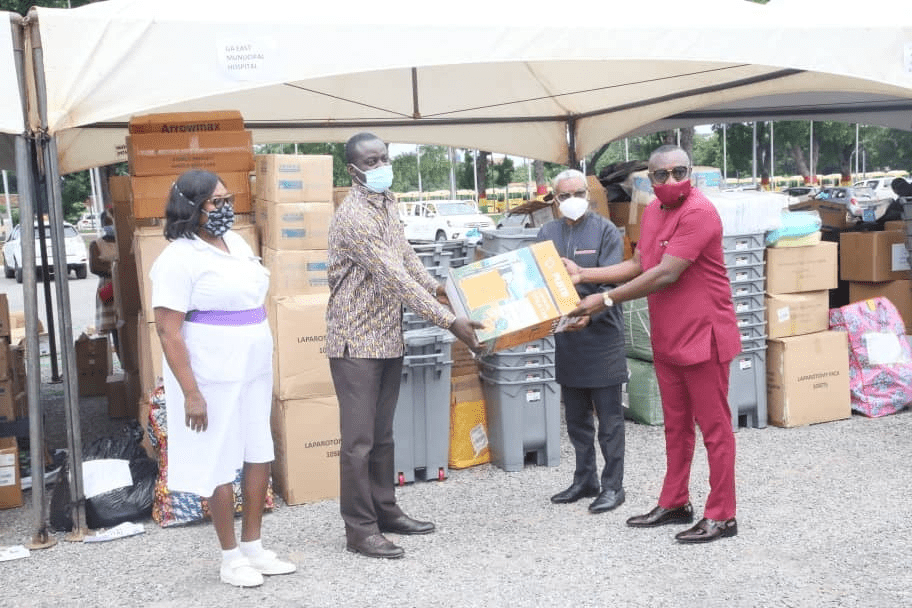 She bemoaned the situation where the PPEs are kept in stores for long time due to bureaucracy in the system.
The Trust Fund has spent GH¢32,581,233 out of a total amount of GHc53,911,294 donations received so far.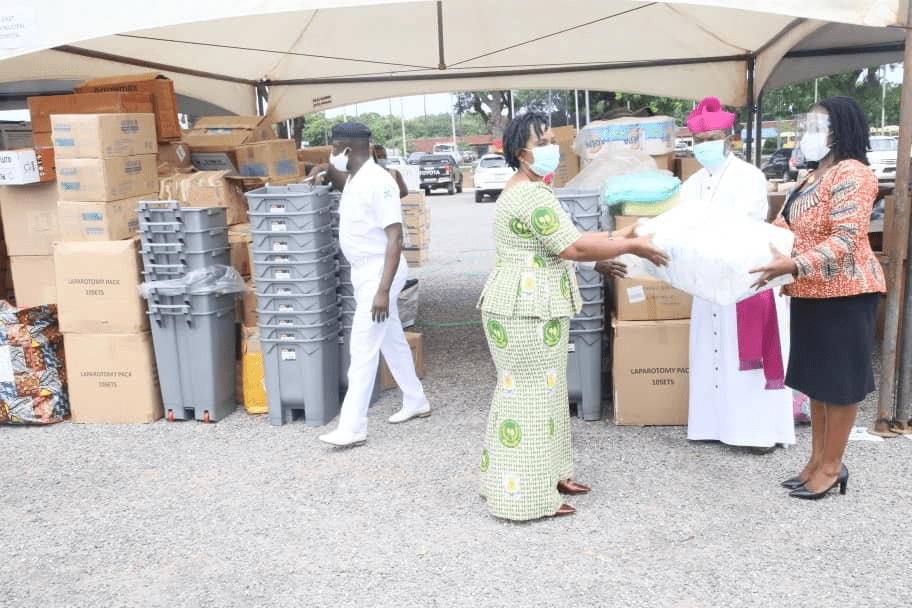 Madam Akuffo, therefore, appealed to benevolent groups and individuals to continue to donate to the Trust Fund so that there will be enough to fight against COVID-19 pandemic.
Justice Akuffo entreated members of the public to strictly adhere to the safety protocols and especially ensure social distancing in order to help reduce the spread of coronavirus.
The COVID-19 National Trust Fund has already presented some PPEs to some health facilities in the Northern, Western and middle sectors of the country to help fight the spread of coronavirus in the country.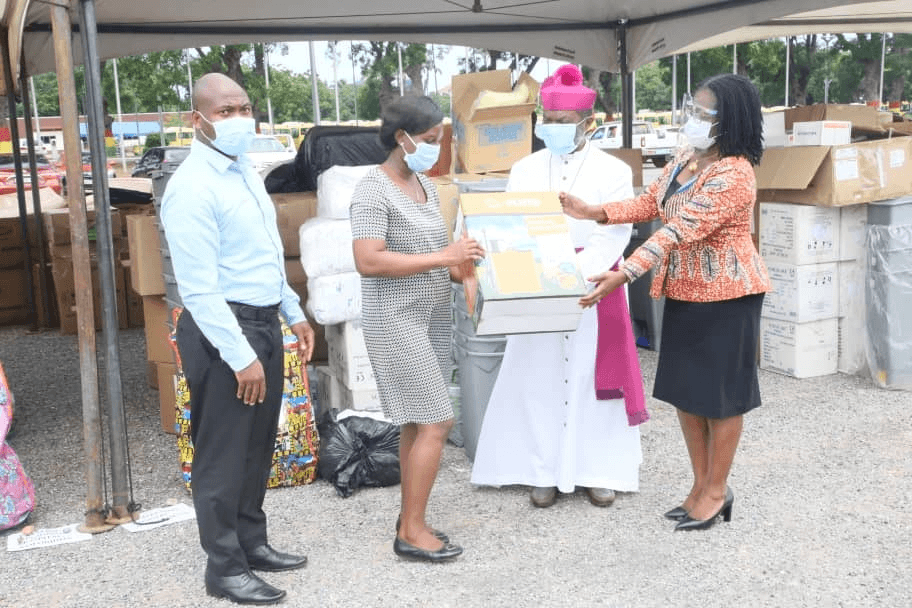 The National Commission for Civic Education has also been supported with an amount of Ghc2.5m to augment their outreach programmes; while Ghc7m has also been made available through Ghana Health Service for the purchase of reagents.