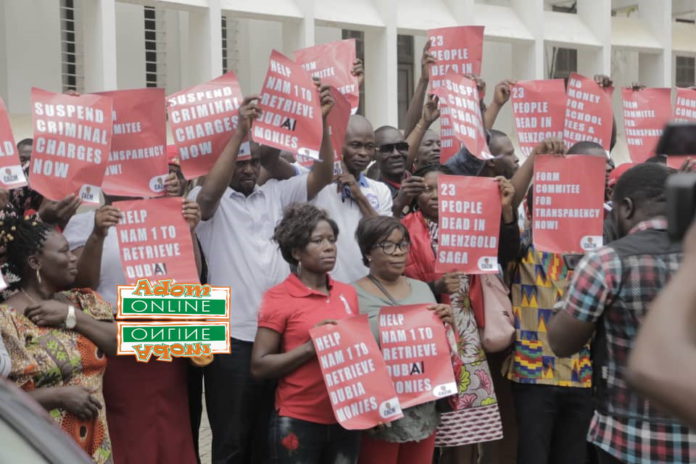 The Council of State has reacted to a notice served by the aggrieved customers of defunct gold dealership firm, Menzgold, to march to the seat of government – the Jubilee House to petition the president over their locked up investments.
A letter by the Council's secretary, William Kartey, and copied to the Chairman of the Coalition of Aggrieved customers of Menzgold has given the aggrived customers an alternative over their intended decision.
"The council would appreciate if you could present your grievances and intentions and subsequently send 30 copies of same for distribution to Hon members and the secretariat for study and further discussions," the letter advised.
READ ALSO
The Council has also given the assurance to provide the appropriate feedback should the group adhere its counsel.
The aggrieved customers, but for a directive from the Greater Accra Regional Police Command, were going to embark on the march with the intention to petition President Akufo-Addo over their locked up investments.
Read the full statement from the Council of State below: