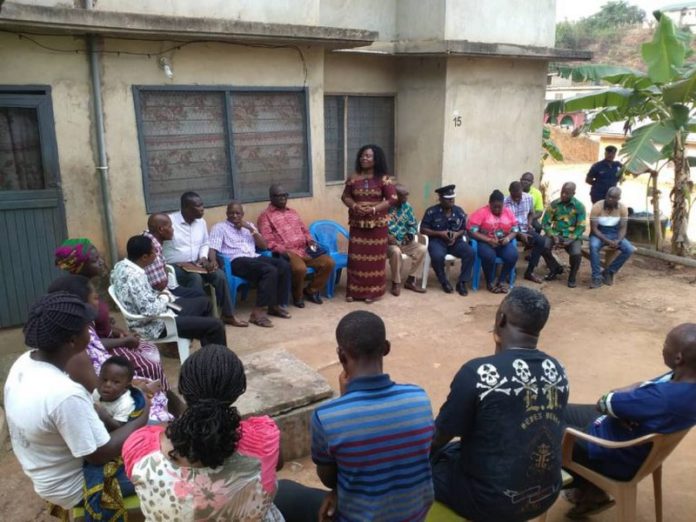 Some close family members of the Takoradi missing girls have heaped praises on the Criminal Investigations Department (CID) boss, COP Maame Tiwaa Addo-Danquah for her support and professional relationship during the frantic search for the girls.
According to the Bentum family, the CID boss was in constant touch with them and did enough to assuage their pain.
Speaking to Starrfm.com.gh Wednesday, cousin of Priscilla Bentum, Isaac Ackon said calls for the CID boss' resignation are nonsensical and misinformed.
"The truth is one. I'm saddened that one person is being unfairly blamed for what has happened. Whoever is pushing for her resignation is being misinformed. We are just sensational in this country, we rather target people for nothing and when we are asked to prove we fumble.
"Whatever she ought to do she did it, she has been calling us, checking up and help us in every way possible. As a mother she did everything she could for us. We are targeting her unfairly, it is nonsensical for people to ask her to go, I will stand with her any day," he said.
Also jumping to the defends of the CID chief was Philip Korankye, a brother of one of the victims saying the Maame Tiwaa was huge shoulder for them to rely on.
" She was calling my father all the time. She has been helpful indeed. People don't know what she was doing behind the scenes," he said.
The Director of Public Affairs of the Ghana Police Service, ACP David Eklu said the service is open to a second opinion in the DNA outcome of the bodies that were retrieved at Kasawrodo in the Western region.
According to him, the police has nothing to hide in the results that confirmed that the bodies were those of the missing girls.
"The news on the girls isn't a pleasant one. There are some concerns in the media which we may find difficulty understanding . We deal with the families on individual basis. If the families want the remains for independent tests we won't object to that," he told Starr News Naa Dede Tetteh.
It comes after two of the families rejected the outcome of the DNA test conducted by the police.
The acting Inspector General of Police, James Oppong Boanuh, on Monday confirmed that results of DNA tests conducted on some human parts exhumed in a house in Takoradi are those of the four missing girls.
A special police operation led to the discovery and exhumation of the bodies of the four missing Takoradi girls at Kasawrodo in the Western region, Starr News confirmed in August this year.
Source: Starrfm