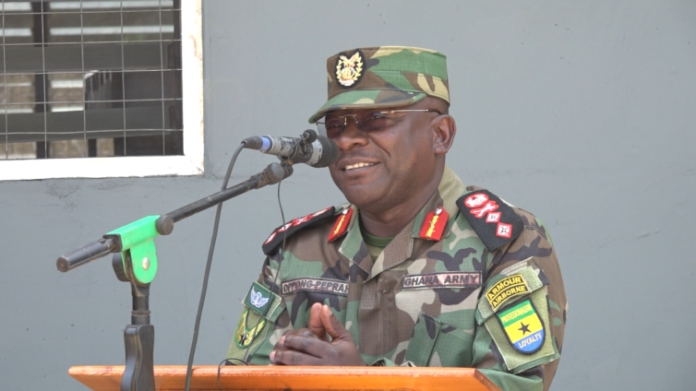 The Chief of Army Staff (COAS) of the Ghana Armed Forces (GAF), Major General Thomas Oppong-Peprah, has inaugurated accommodation facilities at the third Garrison Battalion in Sunyani.
He said since he assumed office as the COAS, he has initiated and commissioned the "Quick Impact Projects" in almost all the garrisons in Ghana to mitigate the officer-student accommodation challenges.
He explained that it was triggered by the worrying reality of the inadequate and poor infrastructure situations at the units under command.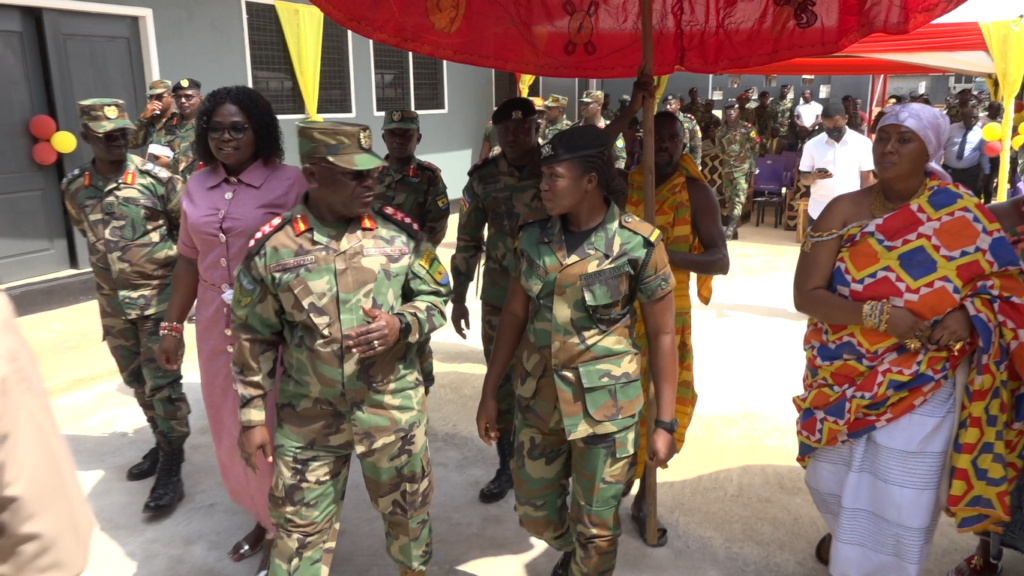 Maj. Gen. Oppong-Peprah first inaugurated a 250-bed facility for students constructed by the Army Headquarters.
He later inaugurated an 8-unit single-room self-contained (constructed by the Armour Training School (ATS), in partnership with corporate organizations and the support of friends of the school) attached to a renovated 3-bedroom bungalow, supported by the office of the Chief of Defense Staff.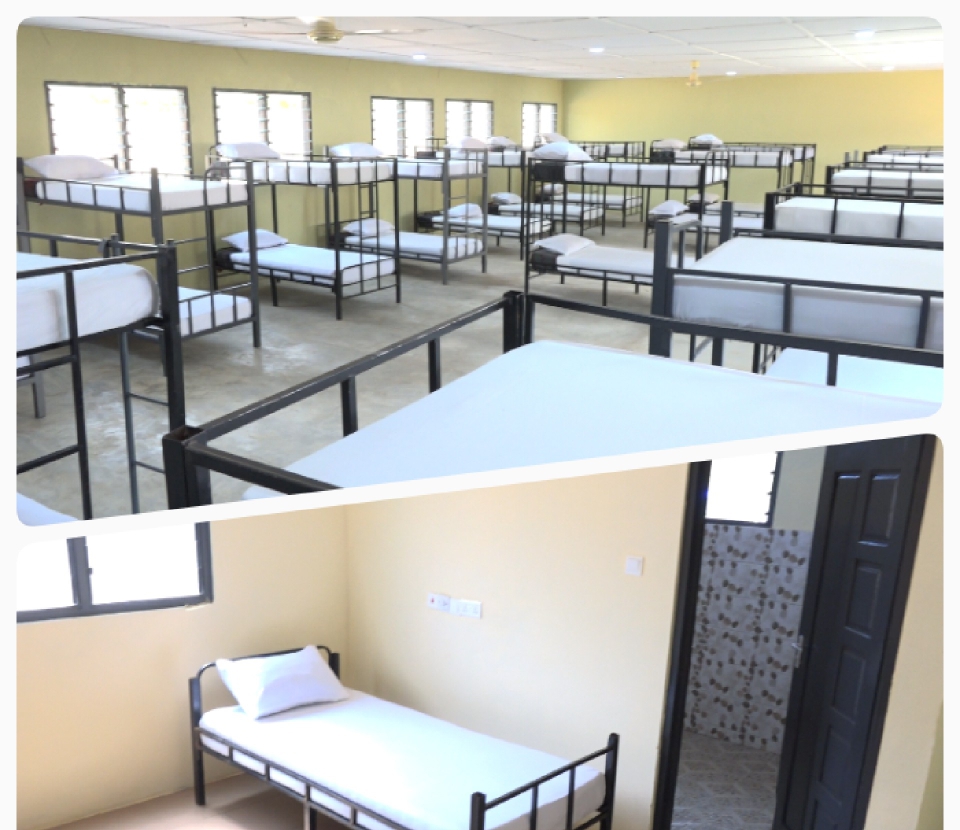 The COAS said it would help run the flagship program of the officer training-armoured young officers career course.
"This course is purposed to locally train our armour and mechanized infantry officers to equip them with the relevant professional skills," Maj Gen Oppong-Peprah explained.
"The training command and the armoured brigade are excited that the development will also help them accommodate more course participants, including officers," he said.
He noted that the military high command places a premium on addressing the accommodation needs of troops and their families, and, therefore, the completion of the facilities satisfies the desire of the command.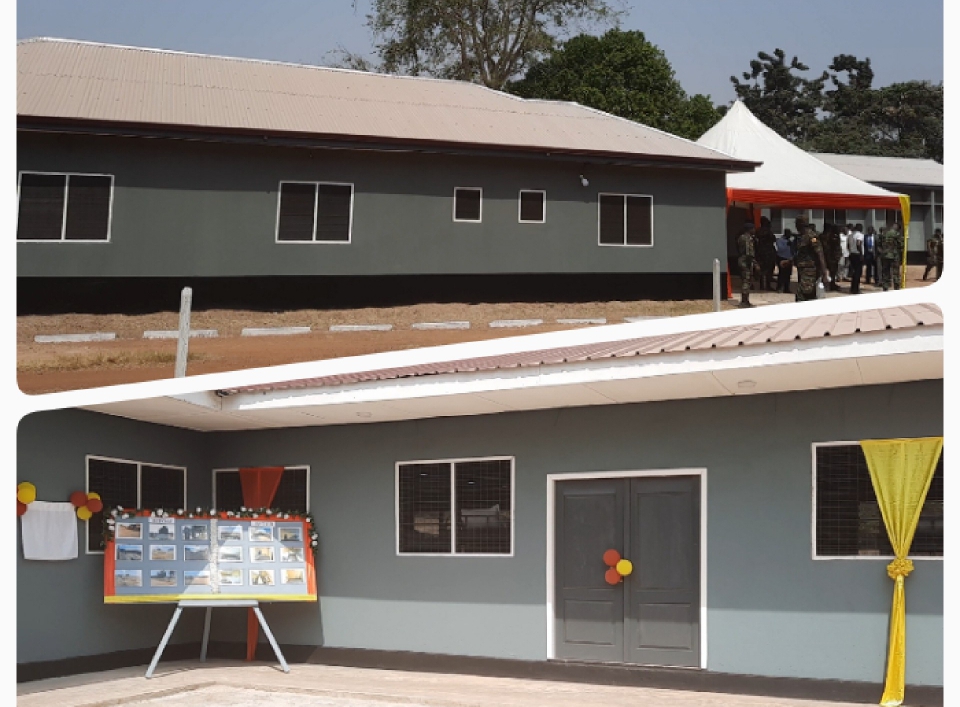 He applauded the commanding officer and his team for what he described as visionary initiatives, adding, "They are perfectly founded on the Military High Command's strong desire, not just to expand the GAF, but to also upgrade all facilities to enable us to produce officers and soldiers of high professional capabilities".
The COAS also noted, "There is a 300-capacity auditorium complex currently under construction, and its completion would enable the ATS to train a large number of students and host various professionally oriented social events".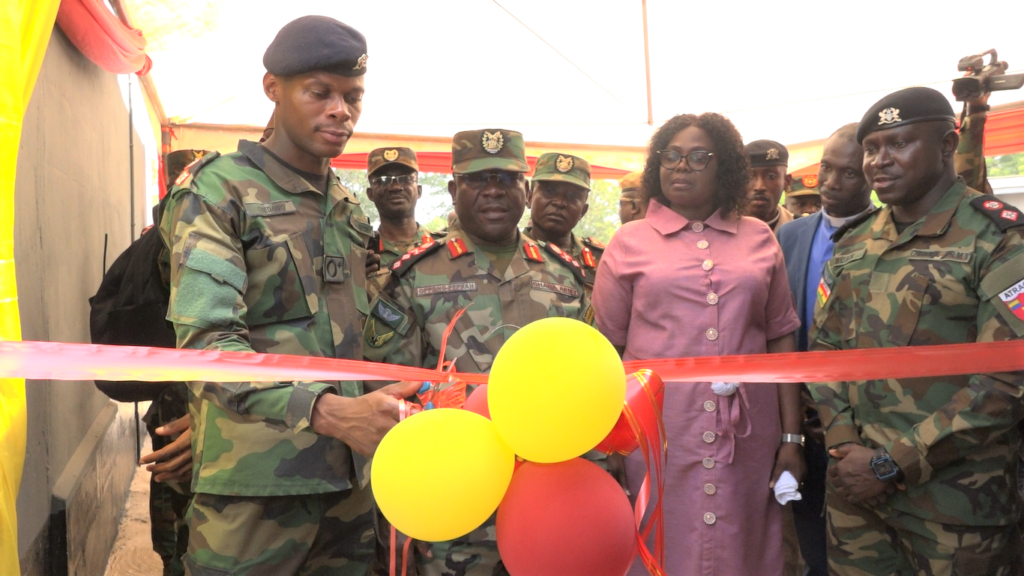 He, therefore, charged all ranks of the service and occupants to take good care of the facilities to ensure their longevity.
The Bono Regional Minister, Justina Owusu-Banahene, who witnessed the ceremony, was appreciated for her support to the garrison.
The Bank of Ghana, Newmont Africa Mines, Ahafo, Sunyani Tennis Club, Services Integrity Savings and Loans, and Express Life Company Limited, among others, also got mentioned by the COAS for their steadfast assistance to the school and the projects.
The commanding officer of ATS, Lt. Col. Dominic Buah, said critical logistics and accommodation remained a challenge, hence, lauded the GAF and their partners for the facilities.
Ahead of the inauguration, 32 recruits, including 17 females, performed a drill display at the Yendu Damslake Square at the Sunyani Garrison to the admiration of the COAS and his entourage, the Regional Minister, and the queen mothers of Dormaa and Chira.