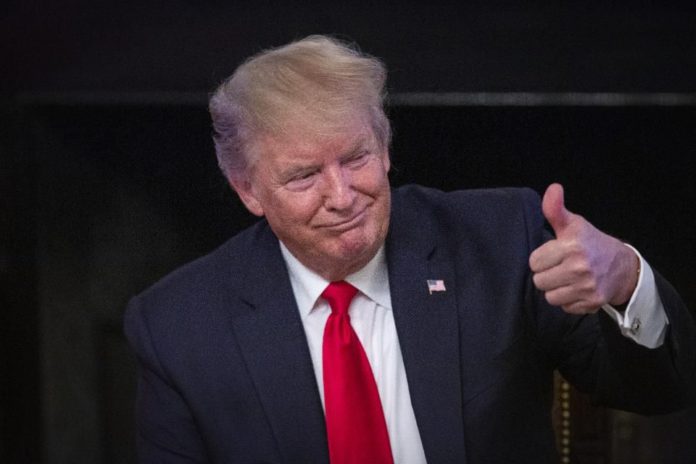 President Donald Trump has shared progress photos of the "impassable physical barrier" being built along the United States' (US) southern border.
Mr Trump is building the wall in Texas, Arizona, New Mexico and California to prevent illegal immigrants from entering into America through illegal routes.
In 2017, he ordered the building of a 2,000-mile barrier along the Mexican border which was one of his key pledges in the election campaign.
He spoke of a "crisis" on the southern US border as he signed the directives during a ceremony at the Department of Homeland Security.
ALSO READ:
"A nation without borders is not a nation," he said. "Beginning today the US gets back control of its borders."
Taking to Twitter, he shared photos of the project progressing steadily which he seemed elated about.
Read his post below:
https://t.co/UofUgsWXXv pic.twitter.com/DXr6rPYi6m

— Donald J. Trump (@realDonaldTrump) July 6, 2020