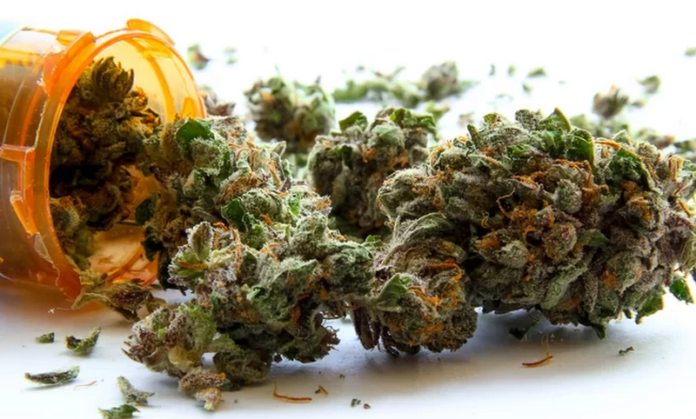 The Most Reverend Emmanuel Kofi Fianu The Catholic Bishop for Ho Catholic Diocese, has declared the position of the Catholic church against the legalisation of marijuana (weed) in the country.
Most Bishop Fianu delivering an address at the 17th National Catholic Health Service Annual Conference in Takoradi, said the church was firmly opposed to any action by the government to legalise the use of marijuana as some prominent Ghanaians were advocating.
He stressed that marijuana should remain banned so that it would prevent many people from gaining access to it.
Touching on the theme of the conference, "Addiction as an Emerging Healthcare Challenge", Bishop Fianu explained that addiction was a symptom of dependency and that addicts enjoyed it, but were oblivious to the harm it does to the body.
Bishop Fianu stated that, addiction as defined by the new charter for healthcare workers, "is a habitual reliance on a substance or product such as alcohol, narcotics and tobacco for which the individual expresses irrepressible need and when deprived can cause mental and physical disturbances.
"Addiction could, therefore, be termed as an illness or infirmity and not limited to certain class of people, race, sex or nationality", he added.
The Bishop of the Ho Catholic Diocese who is also responsible for health, explained that some healthcare workers ended up as addicts due to some substances they got exposed to in their line of duty and attributed such cases to lack of supervision.
He further stated that some patients also became addicts in the course ofreceiving treatment, noting that the youth were mostly affected due to their curiosity and peer pressure.
Bishop Fianu stressed that despite the condition of drug addicts, the kind attitude and affection from caregivers, families and surrounding environment towards them ought not to diminish.
"It is necessary to listen and treat an addict socially, humanly, morally and spiritually as both a person and patient in need because their statuses as humans remain the same and God still loves them", he said.
He urged the government to strengthen state institutions that had regulatory or supervising role in the movement of banned substances to be more effective in its prevention rather than waiting for the addictions to affect people since prevention costs less.
Bishop Fianu further stressed that, state institutions such as social welfare who were in charge of those convicted for drug related offences, should have consistent interventions to assist them appreciate the risk drugs posed to themselves and others.
On rehabilitation, he appealed to his fellow bishops, heads of churches and NGO's to consider opening rehabilitation centres for addicts, adding the more widespread they were the easier it would be for individuals and communities to access them.
Bishop Fianu called on the government not to bow to pressure from any quarters and no matter the agreement to legalise the use of marijuana as this would make it ubiquitous and put it in the hands of innocent young persons who were the future leaders.
"Effective measures such as massive education on the dangers of substance abuse be put in place to curtail cases of addiction", he added.
The Deputy Western Regional Minister, Mrs Gifty Eugenia Kusi, said substance addiction affected families and the society at large and must therefore be addressed.
She emphasized that though it was the belief of Christians to pray when faced with challenges, prayers alone could not solve such problems and as such immediate steps were needed. She encouraged persons suffering from drug addiction to be sent to rehabilitation centres for medical care and not to be camped at various prayer camps.
She pointed out that in order to curtail the problem of addiction, intensified public education must be incorporated by the narcotics board in secondary schools since that was where most of the addictions began.
Mrs Kusi advised parents and guardians to provide adequately for their wards and to also bear moderate number of children they could cater for.
Monsignor Francis Abuah Quansah, Delegate Administrator of the Sekondi/Takoradi Catholic Diocese, who presided stated that, "things dear to you if not handled well can turn into addiction" and therefore advised individuals to be careful not to get too attached to various gadgets and substances.
He urged all Catholic Health workers to continue to give Catholic identities in their various facilities in the goodness of God.
Source; GNA