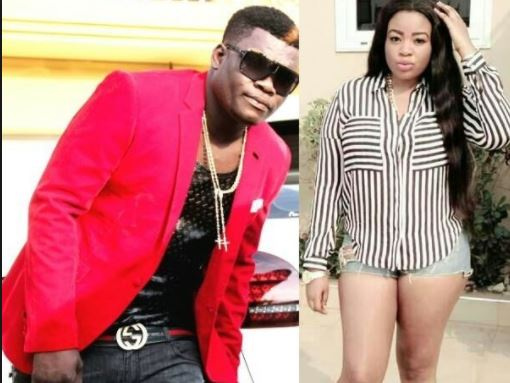 Sunday, July 7, marks exactly five years since Hiplife artiste, Castro, and his female friend, Janet Bandu, went missing during a jet ski cruise at the Ada Estuary in 2014.
Since their disappearance, a good number of people, including Castro's musician friends, have expressed their certainty that he is alive and will return someday.
Now, as his grieving family and close friends prepare to mark another year of his absence, a musician named Yawkoi, who claims to be a childhood friend of Castro (real name Theophilus Tagoe) says the award-winning artiste is alive and well and will return this year.
ALSO: Ghana will be prosperous after my mandate – Akufo-Addo
Yawkoi, formerly known as Lord K, stormed the offices of Graphic Showbiz last Monday to give a new twist to the unending puzzle about the whereabouts of Castro, claiming he was in touch with the 'Toffee' hitmaker who, in a telephone conversation, asked him (Yawkoi) to tell Ghanaians he would be back by the end of the year to pick up from where he left off.
"Castro will come back this year, he told me and that when he called me to tell Ghanaians that they will see him, I have spoken to him twice and each time, he called with a private line.
ALSO: System to render stolen smartphones unusable in the offing
"The first time I received a call from a private number and the person introduced himself as Castro, I brushed it off and didn't pay any attention to the person but as someone who has always believed that my friend is alive, I realised it was a hasty decision I took," revealed Yawkoi.
"Luckily, I got another private number again and this time, I decided to be more inquisitive so I started asking relevant questions and lo and behold, it was my lost friend Castro. From his responses, I was convinced and he told me to let Ghanaians know that he is alive and would be back this year," he added.
After being convinced it was Castro he spoke with, Yawkoi claimed he was so happy and thankful to God that he gave a testimony in his church, Blood of Fire Ministries at Adenta.
ALSO: 8 die in cemetery fight
And to emphasise that Castro was alive, Yawkoi claimed he knew of three other big artistes wh were in touch with their missing compatriot.
"As I'm talking to you now, three big artistes in this country know that Castro is alive because when I spoke with him, he confirmed he was in the studio recording his next album featuring these artistes," he claimed.
Source: Graphic Showbiz