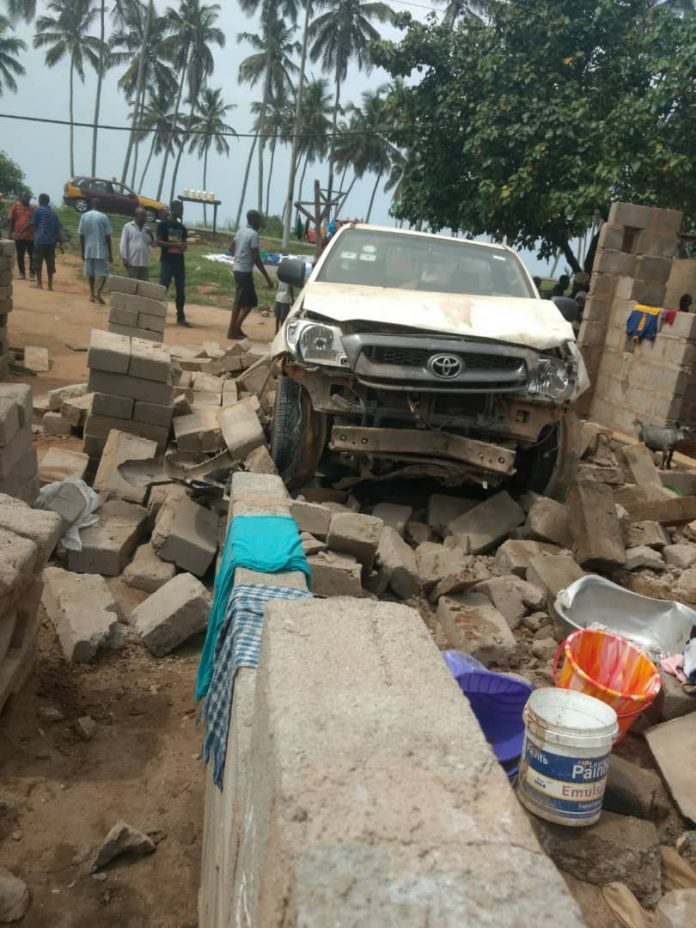 This Toyata vehicle from Tarkwa in the Western Region heading towards Wesley Girls High School skidded off the main Cape Coast-Takoradi highway and plunged into a building under construction 50 metres from the road at Duakro near the University of Cape Coast on Saturday morning at 10:am.
There was no casualty.
The Toyota vehicle
The owner of the vehicle, Mr William Tepre told Graphic Online that he was attempting to give way to a speeding vehicle and veered off the road.
Some residents at the accident scene
Source: Graphic.com.gh