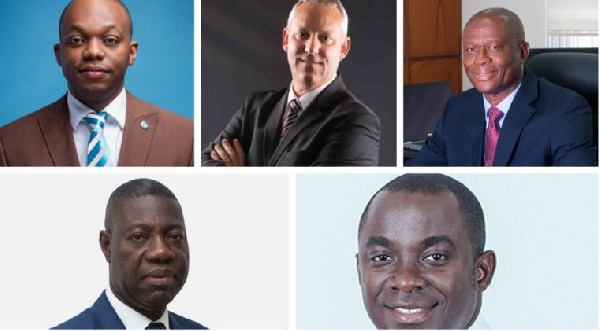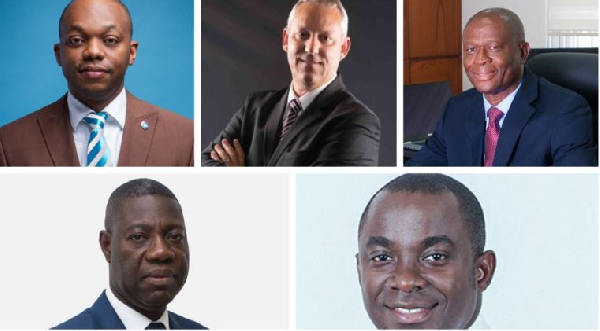 A Financial Consultant, Ken Thompson, has predicted job losses as Bank of Ghana (BoG) creates Consolidated Bank Gh. Ltd to take over some struggling banks in the country.
According to him, management of the Consolidated Bank Gh. Ltd will be forced to downsize staff of the collapsed banks because it will not be able to stomach all the staff.
"It [the collapse of the banks] doesn't come as a surprise to me because it's been long overdue but I think it would certainly bring about job losses so staff should brace themselves up," he said on Adom FM's Morning show Dwaso Nsem Thursday.
READ THESE:
The Central Bank on August 1 merged Unibank, The Royal Bank, Sovereign Bank, The Construction Bank and Beige Bank under a new name Consolidated Bank of Ghana Limited.
Announcing the move, governor of the Central Bank, Ernest Addison said, "To help ensure that the banking sector maintains a strong indigenous presence, the government has established a new bank called Consolidated Bank Ghana Limited which will act as a bridge bank pursuant to section 127 (11) of Act 930, to assume some of the assets and liabilities of the five banks. The Government has capitalised the new bank in the amount of GH¢450 million and the Bank of Ghana has issued it with a universal banking licence with effect from 1st August 2018."
The Central Bank, he further stated "has also approved a Purchase and Assumption Agreement between Consolidated Bank and the Receiver for the five banks. Under the Agreement, Consolidated Bank has acquired all deposits and other specified liabilities, and good assets of the five banks. To finance the gap between the liabilities and good assets assumed by Consolidated Bank, the Government has issued a bond of up to GH¢ 5.76 billion."
Reacting to the development, Mr Thompson who is also the Chief Executive Officer of Dalex Finance said the development will bring sanity into the banking sector.
READ THESE 
He, however, charged the governor of the Central Bank Ernest Addison, to as a matter of urgency, arrest officials who issued fraudulent licenses to three of the banks.
He said arresting them will serve as a deterrent to others who may be planning same.
"This issue of fraudulent licenses does not speak well of the central bank. The governor has done well but I think he will get my thumbs up if he goes ahead to arrest those officials. It's a criminal act and must not be entertained," he added.