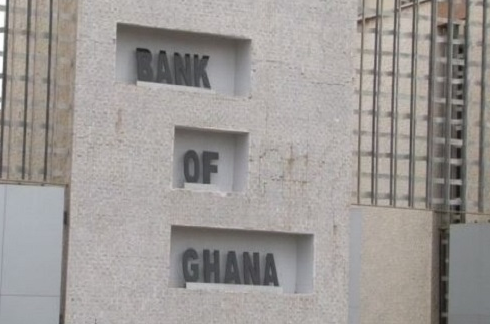 The Bank of Ghana has planned to inject $125 million into the Ghanaian economy in the last quarter of the year to shore up the dollar in circulation.
The move is also expected to boost liquidity and prevent any rapid depreciation of the cedi.
With Christmas approaching and many traders and businesses expected to purchase dollars for their imports, the central bank has drawn a schedule to progressively inject the dollar into circulation to help improve the stability of the local currency.
ALSO READ: Nigerian gov't demands $62 billion dollars from big oil companies for past profits
An amount of $600 million which forms part of the $1.3 billion COCOBOD syndicated loan hit the Bank of Ghana's accounts last week with the rest of the funds expected in the coming months, already shoring up the Central Bank's reserves.
According to BoG's schedule for the dollar injection, $25 million will be injected into the economy on October 15, 2019, with another $25 million injected on October 29, 2019.
The second set of the injection will be pumped into the economy on November 12, 2019, and November 26, 2019, with the final tranche of $25 million being on December 10, 2019.
ALSO READ: Ecobank earmarks 3 years to fight non-communicable diseases
Senior Economic and Currency Analyst at Databank, Courage Martey, has emphasized that importers demand foreign exchange and the treasury obligations are downside risks but the expected COCOBOD inflows will absorb the demand between now and end of the year.
The cedi remained relatively stable in the third quarter of this year, depreciating by only about 1.83 percent but has, since the beginning of the fourth quarter, started losing some value.
It is presently going for $5.32 according to the interbank forex rate of the Bank of Ghana.
Source: Adomonline.com|Fuaad Dodoo