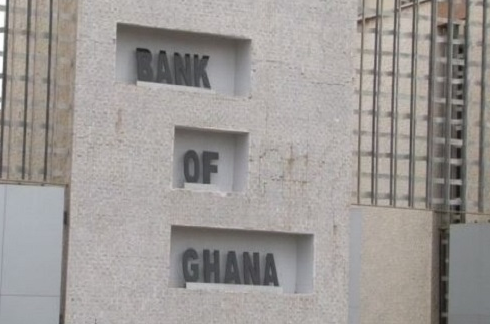 The Central Bank has directed banks in the country to publish Value Added Statements disclosing details of compensation package policies of Chief Executive Officers (CEOs) and other key management personnel.
READ THIS: NPP is the most credible party in Ghana – Deputy Chief of Staff
The move is to scrutinize compensation packages enjoyed by top management personnel of banks as well as ensure that remuneration of bank executives are linked to the overall performance of the banks and quality of its assets.
Dr Ernest Addison, Governor of the Central Bank addressing the media at the just ended 91st monetary policy press briefing, stated that the move is to ensure transparency in the banking sector.
SEE THIS: Second Lady Samira Bawumia blacks out in mid-address at Dodowa
"To ensure transparency, banks will be required to publish Value Added Statements disclosing details of the compensation packages of key management personnel and Boards of Directors separately from total employee compensation," he said.

Executive compensation in the banking sector has come under intense scrutiny around the world, with stakeholders and the public mounting pressure on regulators to curb the perceived excesses in executive pay level and arrangements.
READ ALSO: Giving my award to Stonebwoy was not only for love but for business – Shatta Wale
In Ghana, several critics have argued huge compensation packages to top management personnel of banks to be a contributory factor to the meltdown in the banking sector.
The move is also to ensure that bank executives earn their salaries as it is with all other employees of the bank and to prevent banks from passing on their operational inefficiencies and overhead costs to their clients.