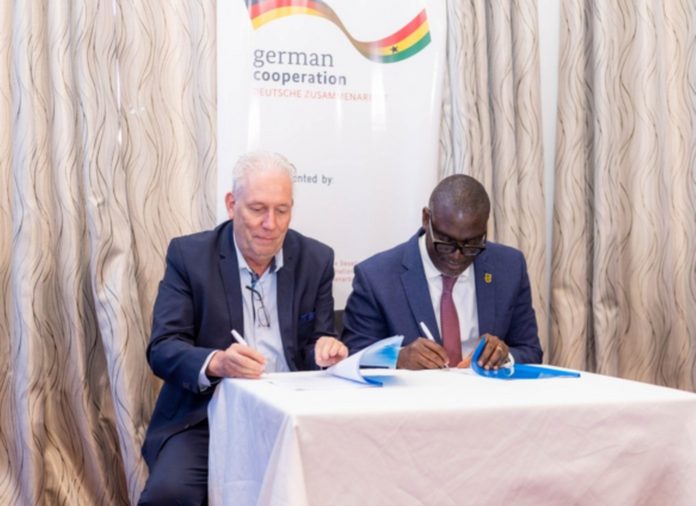 An initiative to improve healthcare delivery in Ghana by enhancing the skills of graduates and professionals in the field of Biomedical Engineering (BME) has been launched in Accra.
Dubbed "Upskilling Biomedical Engineers for Ghana," the project is supported by the develoPPP Ventures funding programme, implemented by GIZ on behalf of the German Federal Ministry for Economic Cooperation and Development (BMZ).
The project involves a partnership, formalised through an MoU, between the University of Ghana (UG) and the Kwame Nkrumah University of Science and Technology (KNUST) to modernise their biomedical engineering courses.
This modernisation effort includes reviewing and enriching the curricula at both institutions to incorporate more practical content. Furthermore, lecturers and lab technicians will undergo training to effectively implement the practical modules.
To ensure that the project's objectives are met, the existing laboratories at both universities will receive upgrades to enhance their functionality as training centres.
Partners from the medical industry, including B.Braun, Delft Imaging Ghana, Sysmex Europe, and the learning platform Area Lyceum, have also joined the initiative to contribute to the development of skills among students and working professionals in the biomedical engineering field.
The project's launch brought together biomedical engineering experts, students, and faculty from universities offering BME courses, as well as dignitaries from the Ministry of Health, Ghana Health Service (GHS), Ghana Institution of Engineering (GhIE), development partners, and project collaborators.
Holger Till, Team Lead for develoPPP, emphasized that the project's goals include promoting innovative solutions to enhance the efficiency of existing technologies, ultimately improving the lives of patients living with various medical conditions.
Highlighting the project's potential success, Till noted that Ghana already boasts of motivated and well-trained professionals with robust existing structures in place. The initiative has previously been implemented in Kenya and Senegal, indicating the feasibility of its success in Ghana.
Representing the Ministry of Health, Chief Director Hafiz Adam reiterated the government's commitment to providing research facilities for biomedical engineering experts. He underlined that this commitment aligns with the ministry's determination to strengthen the healthcare workforce as Ghana strives to achieve universal health coverage (UHC).
Dr. Ebo Hammond, the Director of Health Administration and Support Services (HASS) at the Ghana Health Service, emphasized the project's importance in fulfilling United Nations Sustainable Development Goal 3, which focuses on healthy lives. He explained that biomedical engineers play a crucial role in the development, design, management, and maintenance of medical equipment and systems, and the practical focus of the project will bridge the gap between theoretical knowledge and real-life applications, exposing participants to industry standards.
Dr. Hammond also mentioned that the GHS has been actively upgrading the competence of its biomedical engineers through competency training programs, further highlighting the commitment to enhancing the skills of healthcare professionals in Ghana.