On my way to work this morning, I heard Ebony Reigns' latest hit song "Maame Hwe" on radio. I was a bit surprised because radio stations in Ghana usually start the day with gospel songs. So I thought to myself "why this tune this early morning?" I quickly entered my bag, picked my earpiece and tuned in to my favorite radio station. That was where I heard about Ebony's sudden demise.
There and then I screamed "Jesus this cannot be true!" I then picked my phone and called a friend, Mohammed, who is a big fan of Ebony. I tried several times before I finally got through to him and he confirmed that indeed the "Sponsor" hit singer had left us.
I still didn't believe it until a colleague in the office, who is also into entertainment, called me sobbing on the phone, and said "Blue my girl is dead o!"
That was when it dawned on me that this is happening. Suddenly, I started shaking. I asked myself how such a vibrant and talented young lady like Ebony, who has endeared herself to many in her generation, could die in such a sudden and brutal manner. I quickly prayed to my maker for forgiveness, and asked myself several questions about Ebony's salvation.
Immediately, I said to myself that life indeed is fleeting and death, inevitable.
Ebony Reigns, born Priscilla Opoku-Kwarteng, came upon us like a storm barely three years ago, and has since been soaring high with hit after hit. From Dance Floor, Kupe, Poison, Sponsor, Hustle to Maame Hwe, she imprinted her brand and music in our hearts.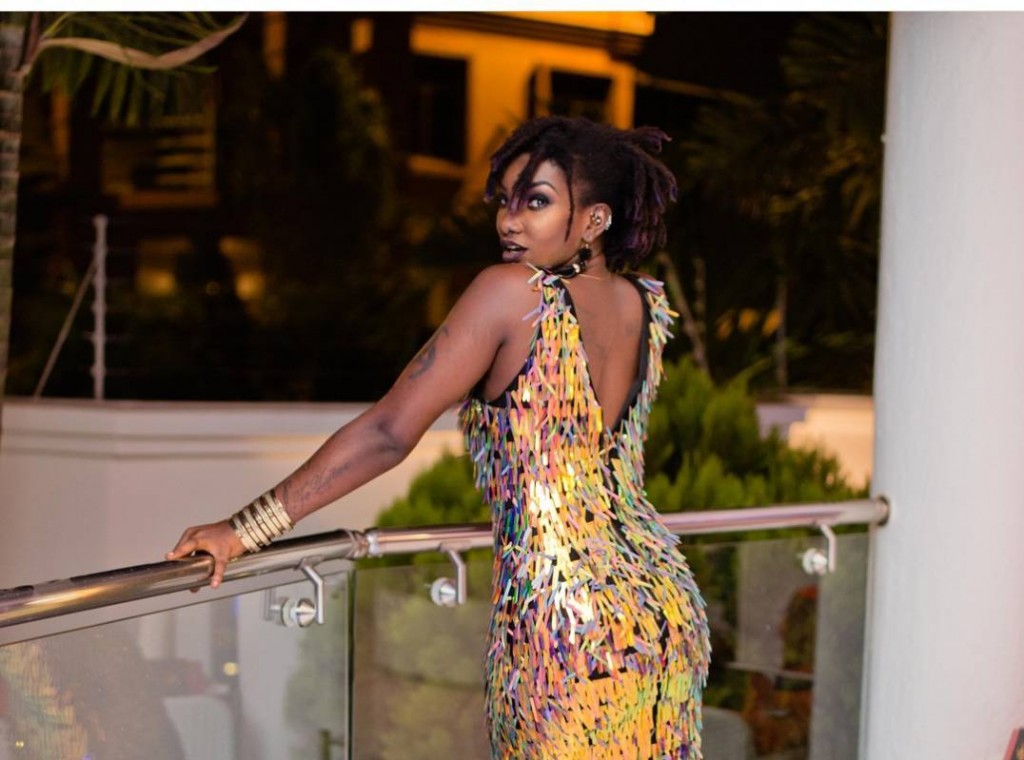 I may not have been a fan of her saucy and provocative sense of fashion, but her songs were definitely good and I loved them. Though people criticized her way of dressing, she never shied away from the fact that she is the original 90s bad girl. She defended her brand with passion and it propelled her to the heights she reached in this short-lived but fully packed career.
She was so confident and bold that people's criticism could not bring her down. She indeed loved what she was doing and was not going to allow the criticisms get to her. Though I didn't meet her personally, I admired her confidence and talent.
Perfection will remain a pursuit and never an end till we meet our maker. Ebony had her faults and may have made her mistakes, but there are definitely lots of lessons the young people like myself can learn from her.
In a BettyBlueMenz Perspective; I believe that, for one, the young lady, at 20, was living her dream. By that alone, she showed us that no matter how young we are, we can still live our dreams and make a global impact if only we can find our God-given talents and pursue them with passion.
Why die young with an undiscovered talent and unrealized dream when you can be like Ebony? Step out of your comfort zone, push the limits and live out your dream. That is how we can make an indelible mark on our generation. It is said that the grave is the richest gold mine in the world because there are many people there who died without realizing their multi-billion dollar dreams. Don't go and add to the wasted billions. Be like Ebony; live out your dream.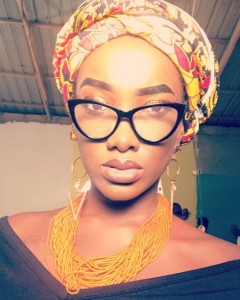 At 20, Ebony Reigns was in the run to become the first female to be crowned Artiste of the Year at this year's VGMAs, if not for the cold and wicked hands of death. But even in her death, she still remains the favorite of the public for the top award, and she could still be crowned even in death. This should make you ask yourself as a young person, what legacy am I leaving if I passed on to eternity today?
The sudden demise of Ebony Reigns should also teach us that we need the salvation of our souls and the covering of our maker. The bible admonishes us to "remember our creator in the days of our youth." You have no idea when the breath of life will be taken from you, so it is really pointless to waste your youthful years running away from your maker. Both the old and the young, like Ebony are dying. How ready are you to meet your maker?
It is great to live your dream while you are young, like Ebony did. But it is greater to stay close to your maker and live for him because he is the God of both the living and the dead. Where you spend eternity is more important than the life you live here. Seek rest for your soul in eternity.
I trust there will be nice tributes pouring out for her but as a young lady coming up, I will advocate that we let God be our first love, forgive quickly, give a helping hand to someone who needs it for we do not know when death will visit us or the next person.
My condolence to her family, especially her mum, who I am told, had just returned from the UK four days ago and they had met in Sunyani for Ebony to inform her about her upcoming tour.
I cannot drop my pen without talking about the emphatic prophecy by a certain man of God, who predicted Ebony's death by accident before July 2018. I am told he later met with Ebony and prayed for her to accept Christ, but still insisted nothing will stop the death from happening. So the question is, where would Ebony spend eternity? We shall know when we get there.
I rest my case here…
BBM