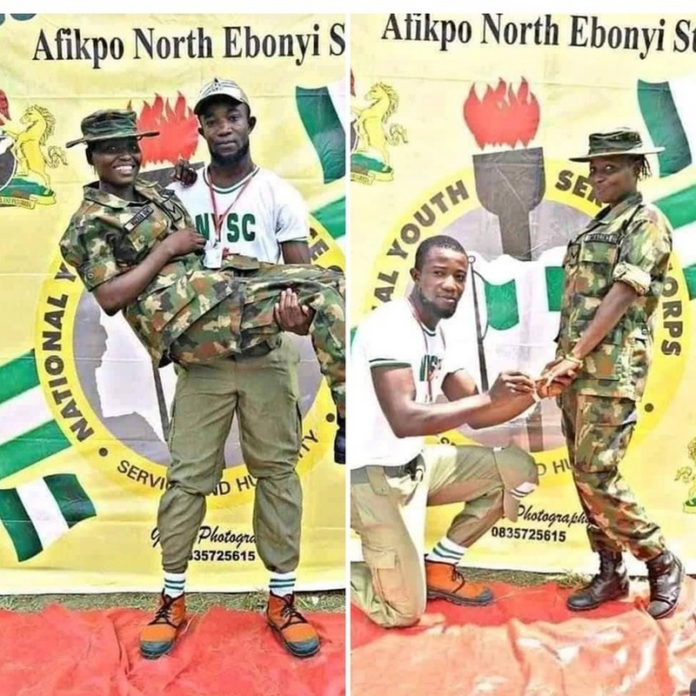 One of the things that make life really beautiful is love. You just cannot deny the feeling as it changes everything.
In this case, one could say love is a leveller as it happens to all, irrespective of culture, class and boundaries.

What makes love so different from other kinds of emotions is that it gives a new perspective to the way life is seen and lived.
It is this kind of love that happened to an unnamed member of a National Youth Service Corps (NYSC) member and a soldier in Ebonyi Camp recently.
ALSO READ: Only witches won't appreciate my songs – Musician
In photos that have since gone viral online, the said corps member could be seen in a proposing pose as he attempted sliding an engagement ring into the soldier's hand.