The inauguration of the Ayalolo Transport System will not sideline the operations of the Ghana Private Road Transport Union, President Mahama said on Friday.
He said: "The system will rather supplement your efforts and provide time-bound transport services to commuters in the capital."
President John Dramani Mahama said this when he gave the go-ahead for the commencement of the Bus Rapid Transport System in selected areas of the Greater Accra Region.
The 245 buses would be commuting between Accra-Amasaman, Accra-Adentan and Accra-Kasoa.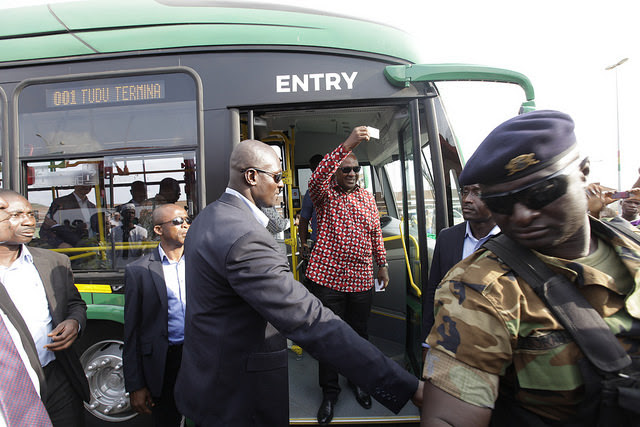 The buses are fully air-conditioned and fitted with USB charging systems, television sets, internet connectivity and controlled externally by a central control system in BRT offices.
The buses would also move at exact times that would be publicly communicated later.
President Mahama said the transport system, which would be operated in Accra on pilot basis, would be replicated in all regional capitals.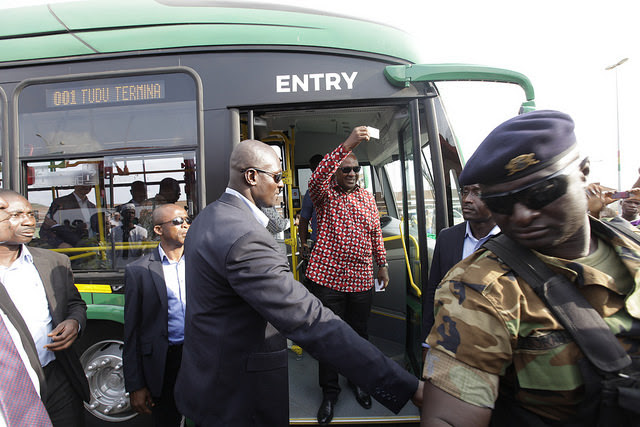 He appealed to the drivers and management to handle the buses cautiously so as to achieve the purpose for which they were brought.
The BRT system was initiated in 2011 when President Mahama, then the Vice President, broke the grounds for the building of the terminals at Adabraka in Accra Central.
The idea was mooted when he visited Sweden to see how it was operated and to provide a similar rapid transport system in Ghana.