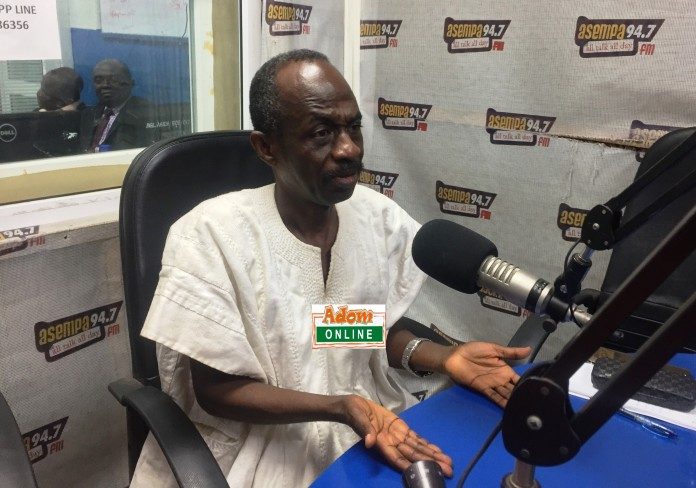 General Secretary of the opposition National Democratic Congress (NDC), Johnson Asiedu Nketia, has justified his party's call for the immediate suspension of the National Security Minister, Albert Kan-Dapaah
According to the NDC General Secretary, the minister's incompetence is responsible ill-treatment that has been meted out to some citizens of the country under his watch including the alleged torture of a ModernGhana editor by National security operatives.
READ ALSO: Audio: Akosua Agyapong and family evacuated over death threats
"Kan Dapaah is not fit for the job. There are so many mishaps happening in the country. Innocent citizens are being attacked by our own security operatives who are supposed to protect us," Mr Nketiah noted.
He added that if as a boss, Mr Dapaa sees nothing wrong with the happenings, the nation could not allow him to continue to head such an institution hence his party's call for him to resign.
Mr Nketia who was speaking on Accra-based radio station, Neat FM monitored by Adomonline.com also contended that President Akufo-Addo's deafening silence on the matter and similar acts of repression does not do his reputation any good.
ALSO READ: Chinese 'Rosewood Queen' deported
The party had earlier issued a press release in which its National Communication Officer, Sammy Gyamfi had accused the president of deliberately ignoring the excesses under his watch.
"These barbaric acts will forever remain a blot on his reputation if he fails to act. He must for once, live up to expectation by ensuring that justice is served in this matter. Any attempt to trivialize this issue as we have seen in times past will only encourage the impunity that is already on the prowl in our nation. The time to act to safeguard our democracy is now," said Mr Gyamfi.
ALSO READ: Court Orders Publication Of Pictures Of Wanted Kidnappers
The Abugri, the MordernGhana editor who is at the centre of the controversy had alleged that he had been tortured by National Security operatives while in detention following a raid on his office.
Though the National Security said there was no physical abuse on Mr Abugri and his colleagues, General Mosquito as he is popularly known said too many attacks on journalists recorded under the Akufo-Addo government on journalists have gone unpunished in recent times and needed some action from the president.
Source: Adomonline.com|Dorcas Abedu-Kennedy