Newly elected National Women's Organiser for the opposition National Democratic Congress (NDC), Dr Hannah Bissiw says her counterpart in the New Patriotic Party (NPP), Kate Gyamfua isn't part of her headaches.
According to Dr Bissiw, her immediate task is to help win power for the NDC and not to make the opponent her focus.
READ ALSO: Nyantakyi ban: "I fought a system not a personality"-Anas [Audio]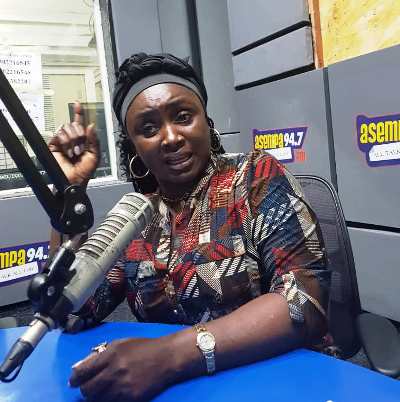 "Kate Gyamfua is not my worry at all. In fact, look at me very well and answer that question yourself. All I will say is that "Agoro ne fem", to wit, the game is played on the field, she told host of Ekosi Sen, Osei Bonsu.
READ ALSO: We need independence to control political 'vigilantism' – Police
"We're still together; to us, it was an internal election so nobody lost and nobody won, NDC won and NPP lost. Come 2020, as a team we shall go to the battle and bring back victory," she said.
Dr Bissiw won with 446 votes to beat the incumbent, Hajia Zaynab Mahama who polled 252 votes.
ALSO READ: Mahama's good economy is now a mess – Hanna Bissiw
Hajia Tawa Zakari and Margaret Chiravira, managed with 16 and 11 votes, respectively.