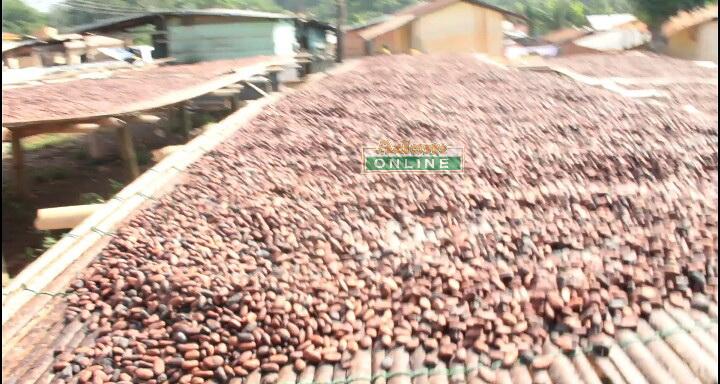 The Ghana Cocoa Board (COCOBOD) is optimistic the new pricing mechanism announced by Ghana and Cote D'Ivoire to be paid to cocoa farmers will improve their lives.
Fiifi Boafo, the manager in-charge of the Chief Executive Officer of COCOBOD, on Adom FM's morning show Dwaso Nsem, Friday said it will further cushion cocoa farmers who have already agreed to a minimum price for a tonne of cocoa.
"We need to be very happy about this announcement and grab it. I want to urge our farmers that the Akufo-Addo government has farmers at heart and will never disappoint and I believe this will go a long way in improving the lives of our farmers," he said.
ALSO: Former deputy GEPA CEOs reject A-G's report of impropriety
Ghana and Cote D'Ivoire have announced a US$400 per tonne (Living Income Differential) to be paid to cocoa farmers.
A meeting in Accra between the two countries together with global processors and buyers for the beans ended with a tentative price of US$2,600 for a tonne of cocoa on the world market.
The two countries had a follow-up meeting in Abidjan with stakeholders to deliberate further on the challenges affecting the cocoa sector.
ALSO: Video: Kwaw Kese goes 'mad' over 450-seater Parliament Chamber worth $200m
Mr Boafo said the system takes into consideration a fixed living income differential which would provide farmers with a decent income.
"A $400 per tonne has been instituted to guarantee the floor price," he said.
This means for every tonne of cocoa sold, there is an addition of $400 that would go to the farmer.
When the minimum price becomes effective, Mr Boafo noted, the two countries would no longer sell cocoa beans.
Source: Adomonline.com | Dorcas Abedu-Kennedy