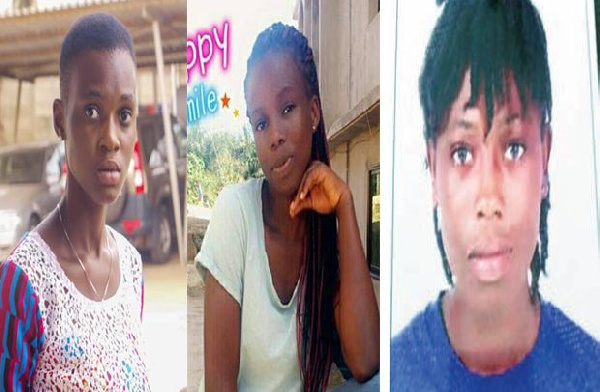 Minister of State in Charge of National Security, Bryan Acheampong has detailed why the search for the three Takoradi kidnapped girls has delayed.
Speaking in an in interview on Adom FM's morning show Dwaso Nsem, Thursday, Mr Acheampong said the same resources and assets were used to resolve both kidnapping issues, but one incident was reported earlier than the other, hence the delay.
He noted that the abduction of the three Takoradi girls was not reported on time, hence the challenges the police are facing in finding them.
ALSO: Photo: Kidnappers of two Canadians pose with SWAT team
"It's never true that the willingness or resources for resolving the kidnap of the Takoradi girls is slow. Anyone who talks about that is just not being fair to us. The circumstances are different
"No one's blood is better than anyone. The issue is that when the Canadians kidnap issue came up, we were notified earlier and that made the work easier, leading to their arrest. But with Takoradi kidnap girls, it took over a week before the security agencies were notified, hence the challenges we are facing now," he said.
ALSO: Methodist Church Pastor fakes own kidnap, demands ransom from Church
The two Canadian nationals were rescued on Wednesday morning.
The Canadian women were kidnapped at the Kumasi Royal Gulf Club, Ahodwo around 8:25 pm on June 4, 2019.
READ: Photos: Where the kidnapped Canadians were held
The Police in a statement on the matter said the two victims aged 19 and 20 "are volunteers with a non-governmental organisation known as Youth Challenge International based here in Ghana."
Source: Adomonline.com/Dorcas Abedu-Kennedy