A former Central Regional Chairman of the National Democratic Congress (NDC), Benard Allotey Jacobs has noted that the government has no power to extradite CEO of Menzgold, Nana Appiah Mensah.
According to Mr Jacobs, extraditing the Menzgold CEO would be difficult because he is alleged to have been also involved in another deal gone bad which will make it impossible for the Dubai police to allow him to be extradited.
READ ALSO: Jinapor tells Ghanaians to kick against utility tariff increment
Ghana's security services are under pressure to provide for full disclosure as the arrest of the country's most-wanted man appears to have raised more questions than answers.
According to reports, Nana Appiah Mensah who has been declared wanted by Ghanaian security authorities for allegedly "defrauding by false pretences" had already been arrested more than a month ago in the United Arab Emirates.
ALSO READ: Earth tremor hits Accra again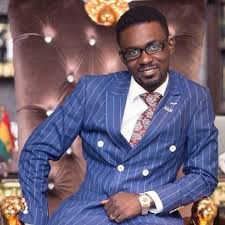 Despite satisfying bail conditions, the businessman could not be traced in Ghana and a search for him was publicly announced last week.
A self-recognizance bail which was granted him by the Ghana Police Service did not, however, come with the expected seizure of his passport.
Speaking on Adom FM's morning show "Dwaso Nsem" Tuesday Mr Jacobs said the NPP was wittingly trying to disassociate themselves from businesses they have held with the 'runaway' CEO.
ALSO READ: Audio: Government officials leave for Dubai to pursue extradition process of NAM 1
He alleged that NAM 1 has said himself that he invested Ghc20m into NPP's 2016 election campaign but he failed to prove his allegations when he was pushed by show host, Captain Smart.
He urged the government to comfort the affected investors, insisting that their ignorance shouldn't be used against them.