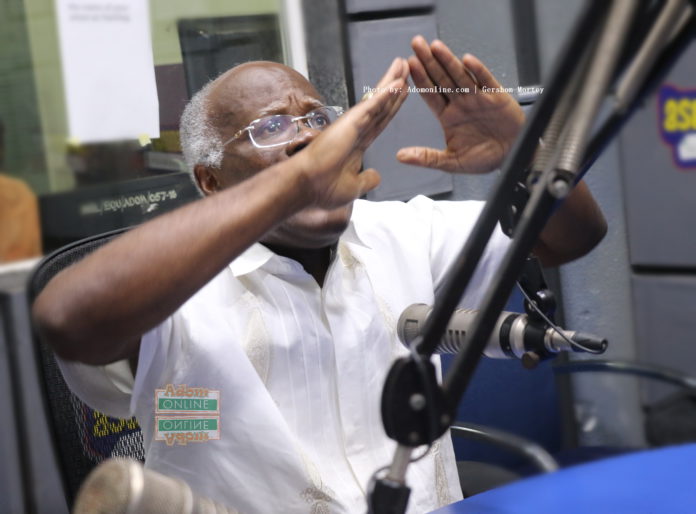 Member of Parliament for Adansi Asokwa constituency, KT Hammond has said he has made adequate provision of infrastructure for all schools in his constituency.
According to him, he has eliminated 'schools under trees' which hitherto has been a bane in the constituency.
READ ALSO: Washrooms in Parliament always chocked – K.T. Hammond justifies new chamber
Hon Hammond made the comment while justifying the need for a new chamber for Parliament.
He explained that though there are daunting challenges facing all sectors of the economy, the legislature which is also an arm of government deserves its share of the national cake.
His position, like that of some other MPs, has been criticised by civil society groups who argue that the MPs are being insensitive to the plight of the electorate.
READ ALSO: Ayew, Gyan, Boye, Asamoah must be axed from Blacks Stars – Former Sports Minister
But speaking on Asempa FM's Ekosii Sen programme Monday, KT Hammond said the $20 million earmarked for the project cannot solve Ghana's problems.
He underscored the need for individuals to also compliment government efforts by helping to solve problems in their area.
Citing himself as an example, the Adansi Asokwa MP said though 'schools under trees' was a nationwide phenomenon, he took it upon himself to ensure there are enough classrooms for school children in his constituency to sit and learn.
READ ALSO: Leaked Ofosu Ampofo tape saga: Kwaku Boahen loses round 1 in court
"I don't have schools under trees in my constituency because I took it as a personal project as an MP so others can also do the same,".
KT Hammond is convinced building a new chamber for Parliament will help them work effectively and complement the work of the executive and judiciary.