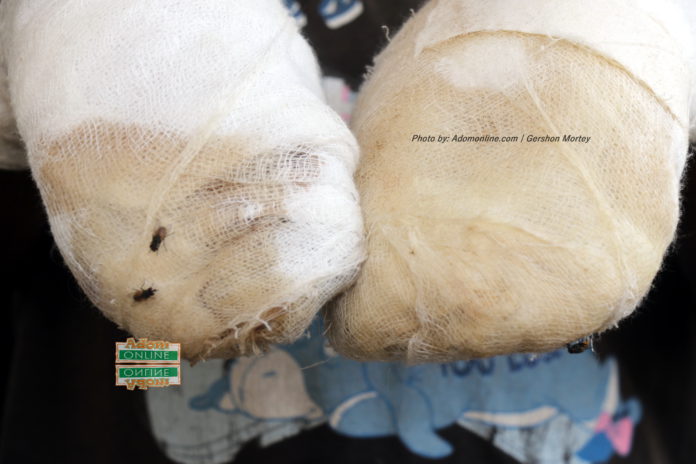 The 62-year-old man who abused a 6-year-old boy under his guardianship will be arraigned before the court on Tuesday, November 12, 2019.
Richard Frimpong, the Good Samaritan who rescued the child from his confinement disclosed this on Adom FM's morning show Dwaso Nsem on Monday.
According to him, the detective handling the case visited the boy at the hospital where he took the boy's statement and that of Frimpong, the boy's rescuer.
READ ALSO
Frimpong and the boy's mother are expected to report at the Amasaman Police station to give an account of all the necessary details before the 62-year-old man who is currently being held at the police station is processed for court. 
The boy's mother, Mr Frimpong noted, has been traumatized by her son's ordeal, regretting her decision to leave her son in the care of his brother.
The 6-year-old boy is currently under medical treatment at the Ridge Hospital and is said to be recovering steadily.
The incident which occurred on Saturday was reported to the Amasaman Police, which took immediate steps to apprehend the 62-year-old man whose name has only been given as Kwesi.