Member of Parliament for the Assin Central Constituency, Kennedy Ohene Agyapong, has described the Prof Kwasi Obiri Danso-led management of the Kwame Nkrumah University of Science and Technology (KNUST) as appalling.
He has, therefore, asked the government not pamper the Vice-Chancellor.
He has also accused the Professor of being a known member of the National Democratic Congress (NDC), especially when he was appointed by former President Mahama.
READ ALSO: Real Madrid install TV screens on urinals at BernaThe
He has also President Akufo-Addo to sack him from office to save the image of the university.
"Prof Obiri Danso is a PV Obeng boy, if the NDC wants us to go along the line of politics, I will reveal things including how he is a die-in-the-wool NDC member. In fact, Akufo Addo is too gentle and has allowed this man to take us for granted, I would have sacked him one time. The guy has to go" he said on Adom TV's morning show, Badwam, Tuesday.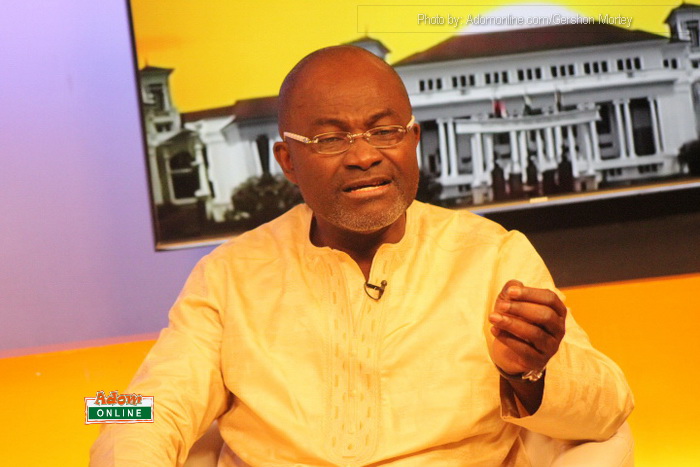 READ ALSO: Bukom Banku fixes eyelashes worth GHC 1,000 [Video]
"I have evidence to prove that this chancellor is a thick NDC member and that is why he is behaving the way he is, just to make Akufo0Addo unpopular. We won't allow him and so Otumfuo should stop pampering him," he stated.
Prof Kwasi Obiri Danso returned to his position after the Asantehene intervened and asked that the old governing council be re-constituted.
READ ALSO: I'd have said worst things – Ken Agyapong in defense of GMA boss [Audio]
But the maverick politician said Prof Obiri Danso, who he accused of working in the interest of the NDC, should be shown the exit.