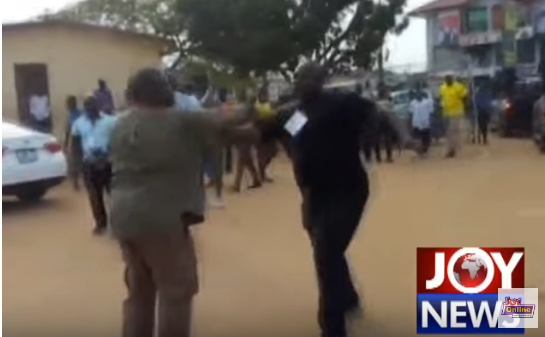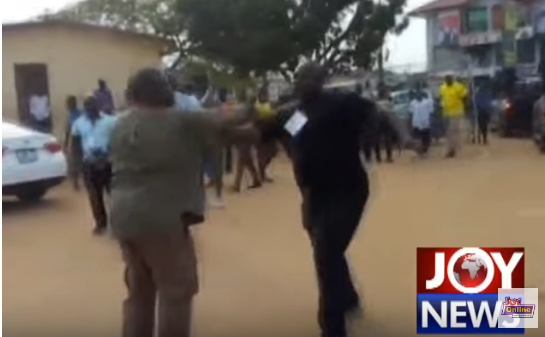 A member of the National Security SWAT team, Mohammed Sulemana, who assaulted the Prampram MP, Sam Nartey George, on the day of the Ayawaso West Wuogon by-election said he did so because the MP said unprintable words to him.
According to him, he did not know Mr George was a
Member of Parliament at the time of the incident, adding that he would never
have assaulted him if he knew.
READ ALSO: Custom officer dies in motor accident
"I wouldn't have slapped Sam George if I knew he was an MP but I attacked him at that time because he insulted me," he told the Commission of Inquiry probing the violence that occurred at La-Bawaleshie on 31 January 2019.
Sam George said his woes begun after he had
intervened when the Deputy National Women's Organizer of the NDC was arrested
because she took photos of a group of "hoodlums" who claimed they were with the
national security.
Mr Sam George was seen in a widely circulated video shouting at the security personnel in a parked vehicle, claiming they wanted to kill a man in his house.  
READ ALSO: Short Commission extends deadline for public hearing
But Mohammed Sulemana, when asked by the commission
whether they are trained, as National Security operatives on how to act when
they are provoked, Mohammed Sulemana said "No, my Lord"
He has apologized for his actions against the lawmaker.
"I'm guilty and regret what I did. I won't do that again. I know once it's from my heart he'll forgive me," he stated.