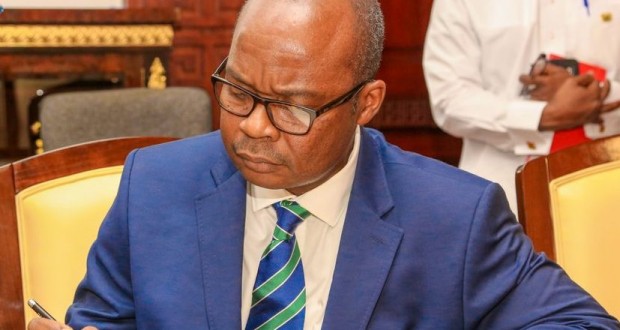 It has emerged that failure by members of the Ghana Association of Microfinance Companies to heed to advice landed them in their current state.
The National Chairman of the Association, Mr Collins Amponsah-Mensah, believes if not for that conduct by some members, they would not have gotten to the point of collapse.
"Some members just failed to heed to advice and I would say we wouldn't have gotten to where we are today. With this job, if one company refuses to listen to advice and it collapses, it affects other microfinance companies as well. They refuse to do due diligence when it comes to their clients and thus, allow their companies to collapse," he said.
ALSO: Audio: NPP MP disagrees with colleagues over moves to regulate 'fake churches'
He was speaking on Adom FM's morning show Dwaso Nsem, Tuesday.
Mr Amponsah-Mensah's comments was in reaction to the Bank of Ghana's decision to revoke the operating license of some 347 microfinance companies in the country.
One-hundred-and-fifty–five companies had already ceased operations due to insolvency, while 192 had their license revoked on Friday.
ALSO: Photos: Pounds FC wins 5-aside gala at 2019 'Hitz FM Rep Ur Jersey'
The Central Bank has, therefore, appointed Mr Eric Nipah, a Director of Pricewaterhouse Coopers (Ghana) Limited (PwC) as Receiver for all the 347 microfinance companies whose licenses were revoked last Friday.
But to Mr Amponsah-Mensah, though they back the Central Bank's decision, they are disappointed in Bank of Ghana for failing to consult them in the implementation process, a situation he described as very problematic.
"Bank of Ghana knows we back them because most of the processes we met and had it with them but we are very worried now because they failed to consult us during the implementation so it came to us as a shock," he noted.
ALSO: Audio: Microfinance operator welcomes BoG's decision to revoke licenses
He said as an Association, they expected the Bank of Ghana to have included them in the proposals.
Mr Amponsah-Mensah noted that his outfit discussed with the Bank of Ghana for mergers as part of moves to strengthen and consolidate institutions in the sector, but that was not taken.
Source: Adomonline.com | Dorcas Abedu-Kennedy