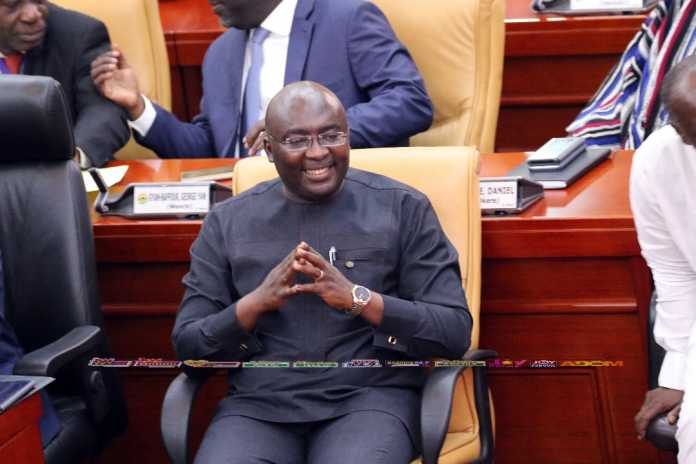 Member of Parliament (MP) for Odododiodio constituency, Nii Lante Vanderpuye is wondering why Vice President Dr Mahamudu Bawumia is silent on the sharp depreciation of the Cedi against the dollar.
According to him, Dr Bawumia as head of Government's Economic Management Team, who made a lot of 'noise' while in opposition whenever the Cedi depreciated, cannot continue to remain silent on the worrying situation of the national currency.
"Didn't this government know that the issue was the fundamentals? I am very happy that the President is calling for help. Bawumia has now lost his voice and no more singing the Cedi chorus.
ALSO: Fabewoso: Waste collection companies fail AMA evaluation test
"If Bawumia and Akufo-Addo knew in 2014 and 2015 that it was the structural problem of our economy, why didn't they come out and say it but they decided to talk about the fact that the National Democratic Congress was incompetent," he quizzed.
The local currency is still struggling to stabilise against the major international currencies with the US dollar, selling at between GH¢5.6 and GH¢5.7.
ALSO: Audio: I know those behind the De-Eye Group – Nii Lante Vanderpuye
The controversial lawmaker has predicted that the dollar will hit GH¢6.00 by the end of the year.
"I am surprised that all the 'men' within the New Patriotic Party have lost their voices now. All they do is to come and sit in parliament and behave like lizards nodding their heads to the Finance Minister's budget presentation.
READ: St Mary's SHS cuts sod for E-library project at 70th anniversary launch
"Trust me by the end of the year, the dollar will hit 6 Cedis. I don't intend to be a prophet of doom but the evidence is very clear," he predicted.
Source: Adomonline.com/Dorcas Abedu-Kennedy/E-mail: Ewuradjoakennedy@gmail.com