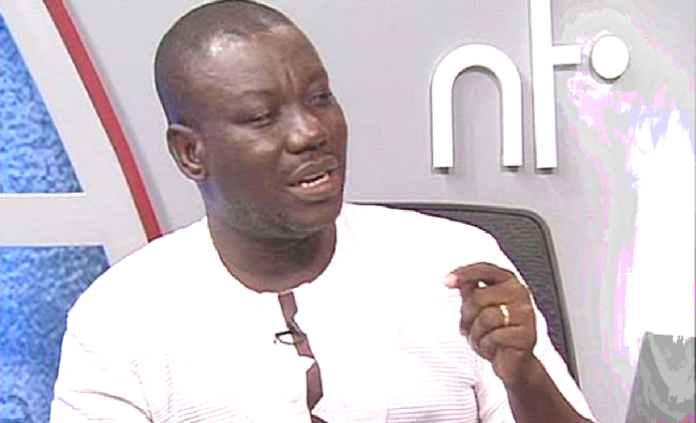 A Member of Parliament's Finance Committee, Isaac Adongo, has said that the Vice President, Dr Mahamudu Bawumia, is limited in his appreciation of the issues following the clean-up exercise of the financial sector by the Bank of Ghana (BoG).
He is of the firm conviction that the reforms that have seen the revocation of the licenses of 420 financial institutions in the last two years were deliberately engineered by the government to collapse some financial institutions.
According to him, the fact that Dr Bawumia once served as a Deputy Governor of the BoG, does not necessarily mean he is good at technical financial matters.
ALSO: Let's protect the police to protect us – Bawumia
"Dr Bawumia should know that his government is doing nothing to salvage the mess in the financial sector. The mere fact that a person worked at BoG does not mean he knows Ghana's financial problems.
"The challenge we are facing now is a technical financial matter and Bawumia has no knowledge about it. What he knows best is the re-denomination of the cedi and even in school, he majored in a programme on the 1992 election. What does that got to do with the banks? Bawumia is just not a technical financial person," he told Accra based Okay FM, monitored by Adomonline.com.
ALSO: Video: CSOs storm Jubilee House over delay in passage of Affirmative Action bill
Dr Bawumia has said that the mode of clean-up by the Central Bank is the best considering the nature of the rot.
ALSO: Audio: Sam George has too many enemies in his constituency – Allotey Jacobs
Source: Adomonline.com | Dorcas Abedu-Kennedy