The Roads and Highways Minister has ordered four traffic islands on Kumasi-Ejisu stretch of the main Kumasi-Accra Road be removed for the free flow of traffic.
Akwasi Amoako Atta wants traffic lights to be installed to replace the rounds-about he describes as problematic.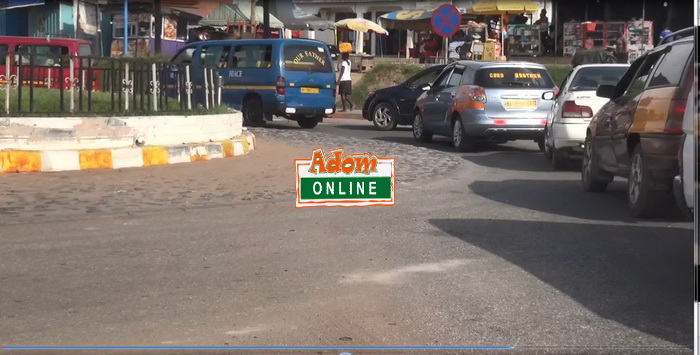 He gave the directive on the first leg of a three-day working visit to the Ashanti Region.
The traffic islands are part of a design for the GHS394 billion Danish government-funded reconstruction of the 46-kilometre Kumasi-Konongo Road Project in 2004.
Contrary to expert claim they are for safety purposes, the structures have become a major cause of heavy vehicular traffic and road crashes.
At least, two accidents, especially, involving cargo trucks occur around one island or the other each week.
The Ghana Highway Authority has turned deaf ears to persistent appeal from motorists and commuters to clear them.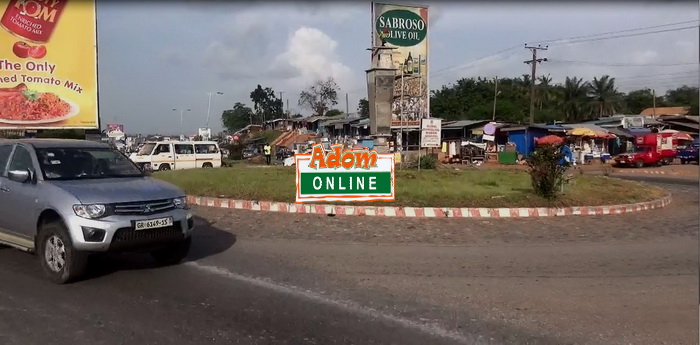 Mr. Amoako Atta, who led a team of engineers to inspect the road, concludes the rounds-about have outlived their usefulness.
"Engineering review has proven that we can remove them. There couldn't be any appropriate occasion to give that directive than now. I am therefore directing my Chief Director and all directors of agencies that within the next two months, before the end of the year, all these four roundabouts should be removed and the road straightened up and the entire stretch asphalted," Mr Amoako Atta revealed.
He is hopeful when removed, it will give new a relief to motorists and commuters.
Ashanti Regional Minister, Simon Osei-Mensah, is excited by the Roads Minister's directive.
"We will have a smooth flow of traffic from now and we are very grateful to them. We are very happy that today, this problem by the end of the year is going to be the thing of the past," says Mr. Osei-Mensah