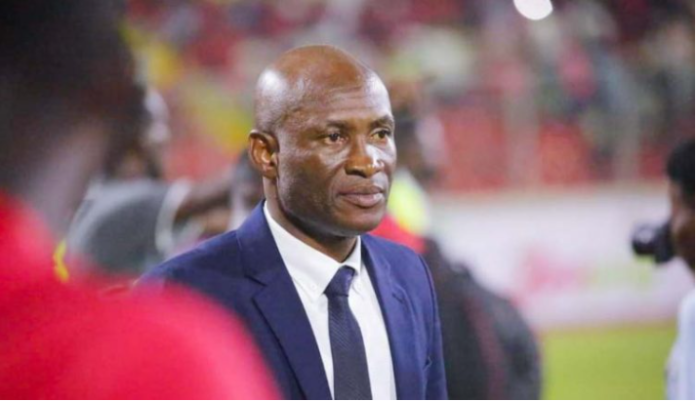 In the early stages of the season, Asante Kotoko finds itself at a crossroads, searching for that winning spark that defines its legacy.
With just one point from two matches, they face a challenging journey ahead. The recent loss to Bibiani Goldstars has left supporters yearning for better days on the pitch, but the message from Coach Prosper Nartey Ogum is clear: patience is paramount.
Coach Ogum, in his quest to mould a new team, appeals to the loyal fans of the Fabulous Club to exercise patience. He acknowledges the frustration that comes with disappointing results but believes that with time, the team will rise to glory once more. The supporters, ever dedicated, understand the call for patience, but they also know that the sooner the team returns to its winning ways, the brighter the future for their beloved club.
One point out of a possible six may seem like a minor setback, but in the world of sports, it holds significant weight. Every point is a step toward the ultimate goal, and Kotoko's journey has just begun. As they say, time and tide wait for no man, and the clock is ticking.
Kotoko players shoulder a great responsibility. They must grasp the magnitude of the task before them and find the back of the net for their devoted fans. A victory against Karela would not only boost their confidence but also rejuvenate the spirits of the technical team and all well-wishers of the Africa Club of the Century.
In this challenging time, it's crucial for Kotoko to remember that their arch-rivals, Hearts of Oak, now possess the bragging rights. Despite losing their opening game, Hearts of Oak managed to snatch three points from Nsoatraman. It's a reminder that in football, fortunes can change in an instant.
Asante Kotoko stands at a pivotal moment in their season, where patience and perseverance must converge with talent and determination.
The road ahead may be tough, but the legacy of this storied club demands nothing less than a triumphant return to glory. The supporters stand unwavering in their devotion, waiting for that moment when their team will once again reign supreme.