Engineering is certainly a programme not to be joked with. Indeed, it is said that without having the brains to memorise complex mathematical theories, engineering is not a programme to try. In fact, mathematics and science, which are the foundations for any meaningful engineering course, are courses not many students like, especially female students.
But, Juliana Ama Dede Foli, popularly known as Amma Dede, will have none of the fears. She is all fired up to become one of the best female engineers not just in Ghana but beyond.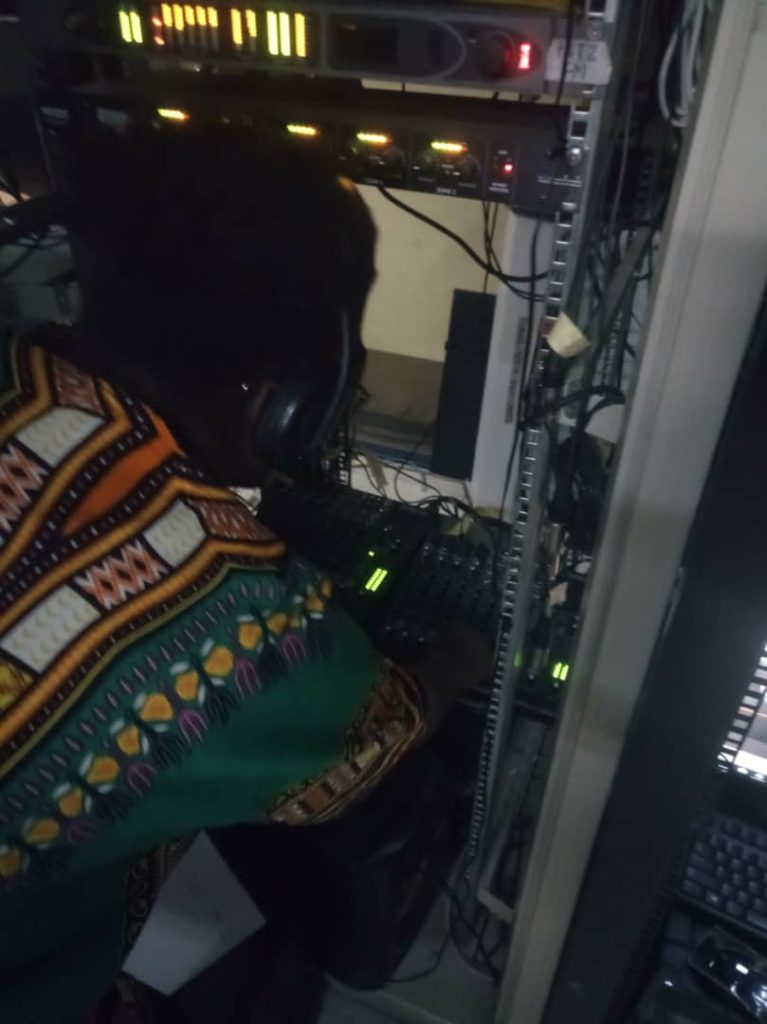 Below are details about her- dreams, beginning, challenges and light at the end of the tunnel:
Juliana is a level 400 student of the University of Cape Coast (UCC) offering BSc Engineering Physics at age 20.
She started school at Grace Nursery School and Crèche, Best Legacy Academy, Insaaniyya Preparatory and Junior High School (JHS) and later to the Lerato International School.
After acquiring basic education knowledge she enrolled at the prestigious Ghana National College in Cape Coast, Central Region to read science.
After a successful senior high school education she gained admission to UCC.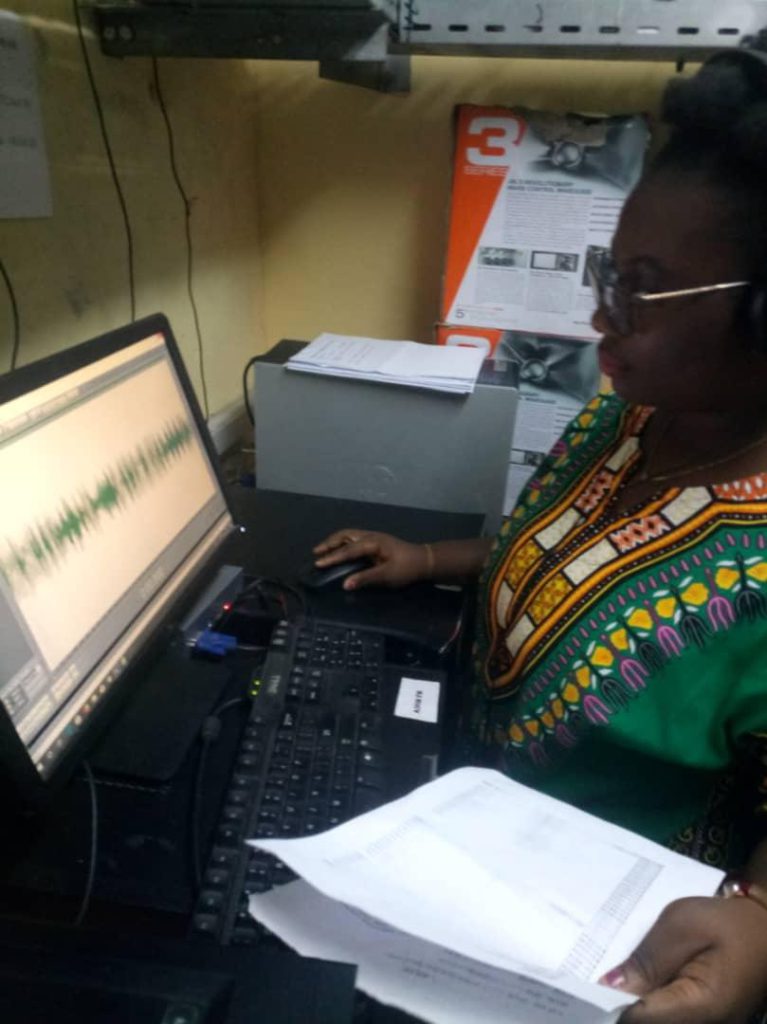 In her own words, she said "growing up has not been easy as a young lady in the field of men. I am single-handedly raised daughter. My dad has been my only support. He is always at my beck and call providing me with all my needs making people think I am born with a silver spoon in my mouth. I appreciate you Mr Stephen Yeboah.
"When I was in JHS, I was an all-round good pupil, but my passion was geared towards arts. I loved writing stories especially. My essays were considered the best among the rest. Unfortunately, I was influenced into choosing science. I eventually passed and gained admission at Ghana National College. I had a really hard time trying to keep up with my science colleagues. One time, I decided to switch back to arts but I was asked to repeat. I then thought of how my mates will be ahead of me and decided to suffer in silence.
"In JHS 3, we had a physics practical session where we were supposed to do some electrical connections. Most of the pupils had difficulty in connecting. I then relaxed took a careful look at what was going on then 'bam' I did it. Everyone cheered me and it got me thinking. I can do anything if I set my mind to it.
"UCC is the only university in Ghana offering BSc Engineering Physics so I opted for it and I had it."
Stay at Multimedia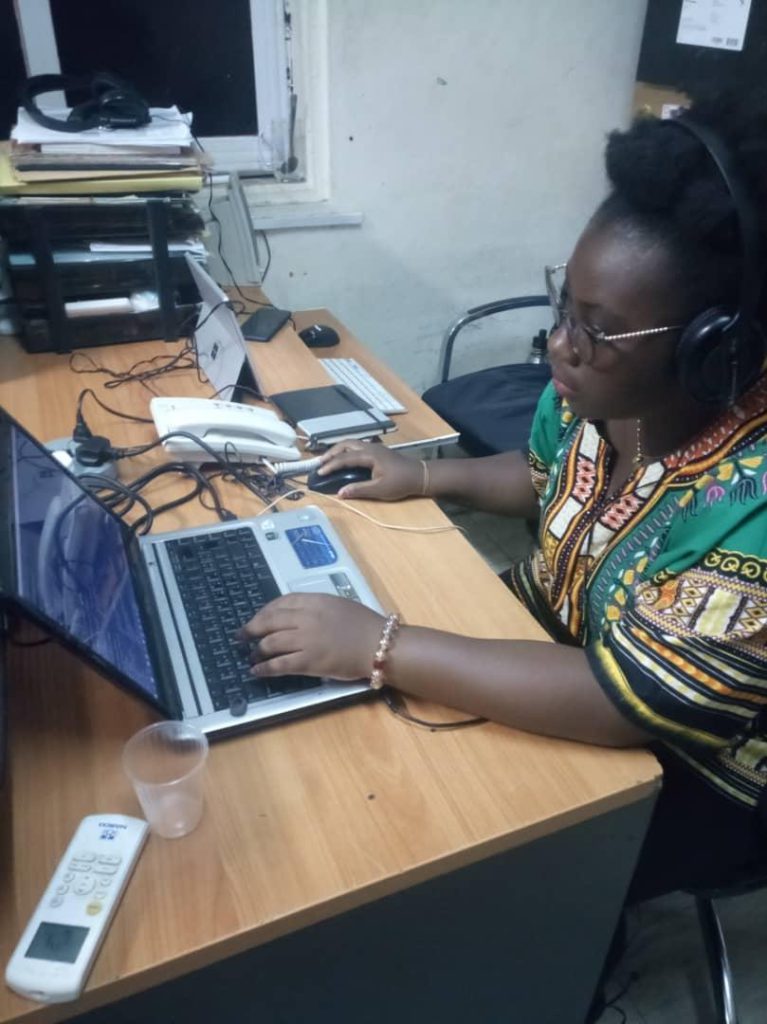 "My stay at Multimedia has been a whole package on its own. I worked with both radio and television engineering departments to be precise. This gave me the opportunity to learn from both sides. I was part of the 'Wonsa Ano Adwuma' engineering team on Adom TV. I got some practical know-how on most IT and Engineering skills. I was even given the opportunity by my boss, Mr Samuel Boateng to work and improve upon some of the equipment used for transmission.
"I can now set up for an outside broadcast live transmission. I can solve some IT and network problems I come across. Working with Multimedia has given the opportunity to work with people of different caliber. Like I said it's a whole package. I got one-on-one with celebrities like Jay Foley, Becca, Kojo Antwi, Andy Dosty, as well as many others. I got the opportunity to go on air with Naa Adjeley, 'Showbizfylla' on Hitz FM on two occasions."
Experience sharing
"Now to my young and upcoming ladies, especially those in the senior high school, if its science you want to read go ahead and hit it. Do not let the course engineering scare you. Yes! It is not easy but when you put your mind to it you going to make it. This is a field claimed to be for the men but as young lady, to find yourself in this field, you going to have a lot of opportunities. Now the world is all about IT and engineering. So strive hard, study hard, be crafty as well and you will make it in life."
Appreciation
"I want to say a very big thank you to Multimedia, the engineering team and the new friends I made while working here. Special thanks to Mr Samuel Boateng, Mr Yaw Damoah, Mr Samuel Gorzor, Mr Suleiman Yussif, Felix Agbefu, Naa Sakwaba, Mr Enock Boateng, Mr Ransford Ntiamoah and William Nertey, Clement Afram, Richmond Adamado and Nana Qwame Larbi.
"They have been very supportive making my stay very comfortable."