The funeral and state burial ceremony for former Vice President Papa Kwesi Bekoe Amissah-Arthur will begin Thursday morning at the foyer of the Accra International Conference Centre (AICC) where his body will be laid in state.
Between 0800 hours to 1800 hours, mourners will file past his body to pay their last respects.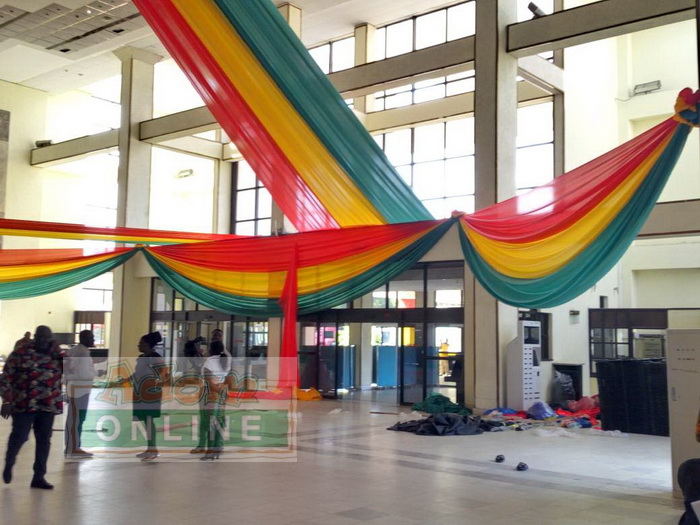 The family of the late Vice President has warned against the use of cameras during this stage of the ceremony.
RELATED: Know the closed roads for Amissah-Arthur's funeral in Accra
A burial service is being held in the auditorium of the AICC between 0900 hours and midday.
Additional seating would be available at the forecourt of State House and the service would be streamed live.
Final funeral rites and reception would be at the forecourt of State House from 1400 on Saturday, July 28.
READ: PHOTOS: All set for Amissah Arthur's funeral
The interment for Mr Amissah-Arthur will, however, be by special invitation.
A thanksgiving service is expected to be held on Sunday, July 29 at the Calvary Methodist Church in Accra.
Adomonline.com will provide readers with LIVE UPDATES by way of photos, videos and behind-the-scenes stories from the funeral grounds.