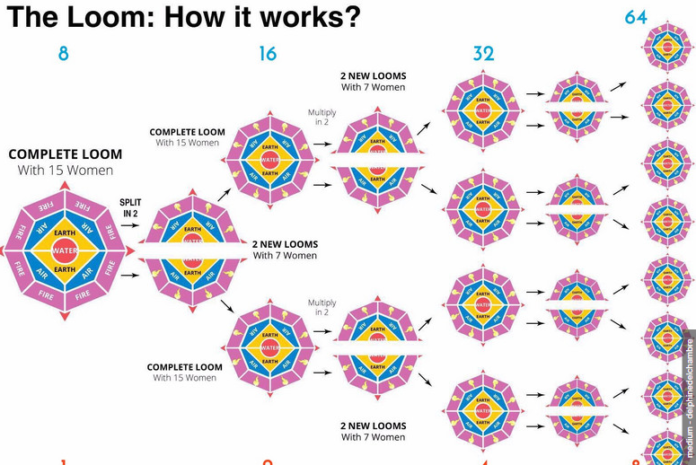 There's a new 'quick money scheme' going viral in Ghana called 'Loom Money'. With Loom Money, all you need to do is to invest as low as GHC50.00 and get GHC400.00 in return.
Loom Money Ghana is Pyramid Scheme just like 'peer-to-peer' money-making scheme.
So after investing the GHC50.00, you invite friends and families to join. So as more people join, everybody gets his/her GHC400.00 — that's GHC350.00 of profit on just GHC50.00.
SEE THIS: Dancehall shouldn't be encouraged in Ghana — Kofi B
A lot of people are giving testimonies that they've gotten their money back with interest so the Loom Money Ghana investment is working.
However, some friends in Nigeria have said that it is total scam.
ALSO SEE: Video: Fella Makafui reveals first time she met Medikal
It's just like 'You're scamming your family and friends'.
"Essentially you're scamming your family and friends because it's your immediate circle that you're pushing it onto — it's just transferring money around to different people and then eventually the people at the bottom get screwed," a Facebook post noted.
How does the Loom money work?
According to one of the WhatsApp groups, the Loom scheme pyramid level is in four places and represented by colours – Purple, Blue, Orange and Red.
"Each time 8 people join the group, the person in the centre (usually on the red spot) gets the target amount which is GHC400.00 and after investing GHC50.00 leaves the spot for the next person.
"The Loom would then be split into 2 groups, the top half and the bottom half each becomes new groups and everyone moves into the next level.
"Which means those people that were in purple move to blue, those in the blue move to orange, and those in the orange move to red (the final stage and the cashing out stage)."
In a Facebook post seen by Business Insider SSA by Pulse, the promoter explained that "the more people you manage to add to the circle, the quicker the movement of it, and thus, the easier it will be for you to make your money."
"Loom Money Ghana promises a staggering easy cash reward of GHC400 for paying GHC50.00," the Facebook post reads with a link to a closed WhatsApp group.
Investigations across WhatsApp platforms show that the Loom Money Ghana fever came into the country just this June, 2019.
SEE THIS: Photos: DJ Switch projects Ghanaian culture at World Bank event
However, the scheme started in UK, spread to Australia and then to other parts of the world such as Nigeria.
Source: celebritiesbuzz.com.gh