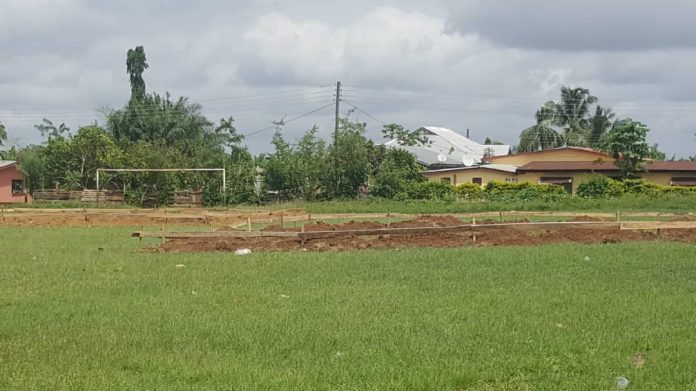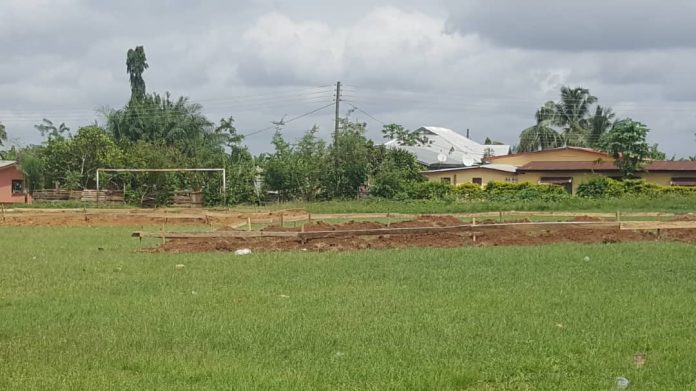 The chiefs and people of Akyem Kwabeng in the Eastern Region
are angry with the District Chief Executive (DCE) for Atewa West District
Assembly, Mr Samuel Akumaning Asamoah, for illegally taking over the only
football pitch in the town and converting it into a market.
Apart from the alleged illegal take-over of the pitch, the
DCE is also alleged to have failed to consult the traditional authorities of
the town.
According to the Asafoatse of Akyem Kwabeng, Nana Kudjo Mensah, the DCE has already sent contractors to site where foundation works have begun.
READ ALSO: One dead at Awudome after downpour on Sunday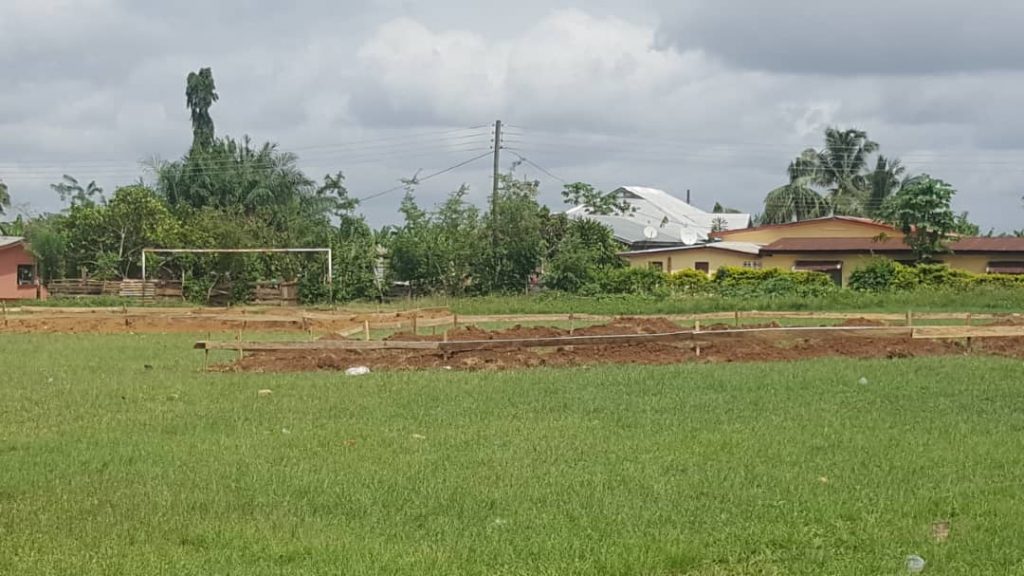 Mr Mensah has described the decision by the DCE as "unilateral
a betrayal of president Akufu-Addo's vision to develop the talents of the youth
through sporting and other recreational activities.
According to the Asafoatse, the government, through the
Ministry of Zongo and Inner City Development and the Ministry of Sports are
investing heavily in stadium development across the districts hence finds it
difficult to understand why the DCE will take such a decision.
He bemoaned the fact that the DCE's will not only deprive the town of the opportunity to benefit from the development of a standard facility but also kill talents of the youth.
READ ALSO: Import duty reduction is real, Ghanaians are feeling it – NPP
Multimedia reporter, Maxwell Kudekor, was at Kwabeng from
where he has reported that contractors are already on site and have started
digging the pitch for foundation works.
The chiefs are therefore calling on the President and the
appointing authorities to call Mr Asamoah to order.
When Maxwell  Kudekor contacted the DCE on phone  for his reactions, he declined to respond to his questions, asking "who gave you the authority to enter the District".
Source: Maxwell Kudekor