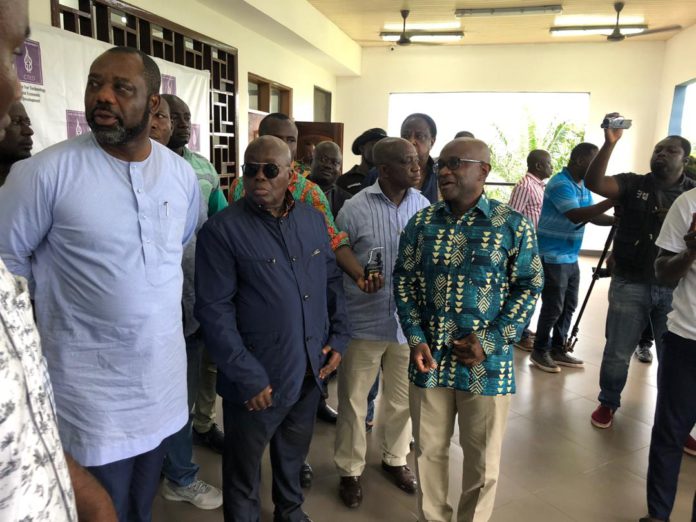 President Nana Akufo-Addo, on Friday, October 11, 2019, visited the New York University (NYU) Research Centre for Technology and Economic Development (CTED) at Kumawu in the Ashanti Region.
President Akufo-Addo's visit was to afford him the opportunity to learn about Commodity Exchange Research as Prof Yaw Nyarko, an economist at New York University, walked him through the activities of the Centre and Commodity Exchange Research.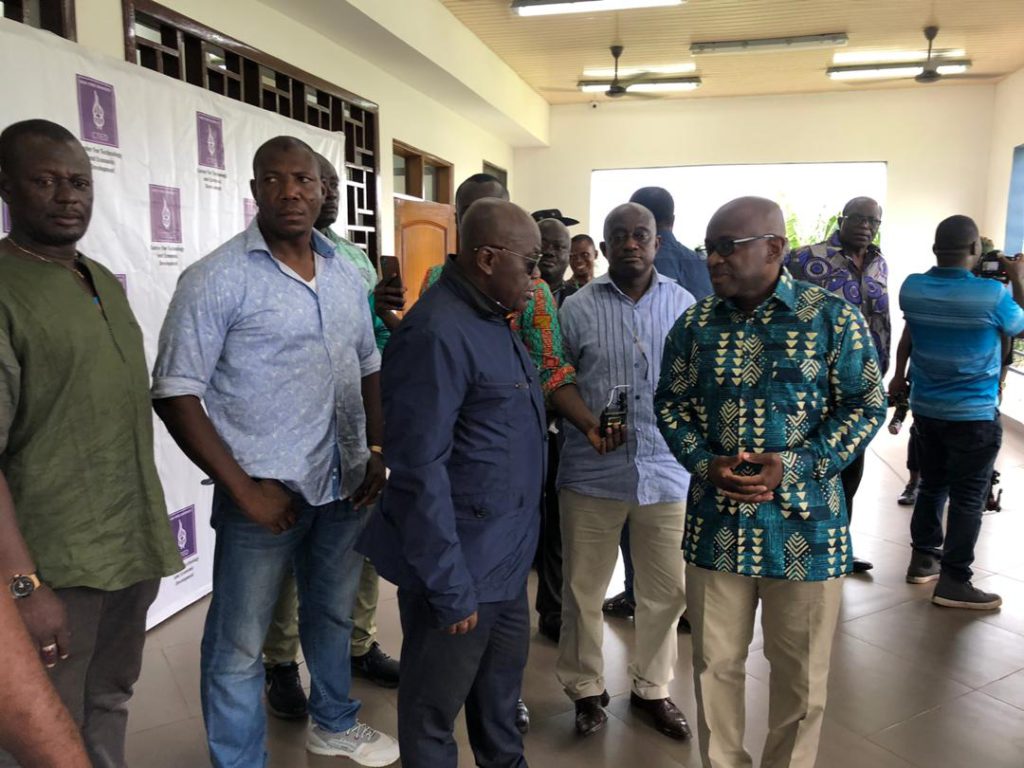 According to Prof. Nyarko, he had long studied the economic impact of commodities exchanges in Africa looking at how farmers could adopt new technology, like mobile phone apps for trading for growing their businesses and transforming agricultural value chains with efforts being made to reach more farmers.
"There is the need to support farmers in Ghana and as well attract more youth into the agricultural space through the introduction and use of smart technologies so in partnership with Chris Udry, one of the donors of CTED, we are conducting a national survey that focuses on output markets in sub-Saharan Africa, with Ghana as the principal study area," he said.
Meanwhile, Food and Agriculture Minister, Dr Afriyie Akoto, who was also with President Akufo-Addo, said CTED was part of highly innovative projects the Ghanaian Government through the Food and Agriculture Ministry, was exploring to promote and sustain food production and security.
President Akufo-Addo was also at the Centre with the Minister of Education, Dr Mathew Opoku-Prempeh, Deputy Minister of Trade and Industry, Robert Ahomka-Lindsay, Roads and Highway Minister, Kwesi Amoako-Atta, National Security Minister, Kan Dapaah and Ashanti Regional Minister, Simon Osei-Mensah.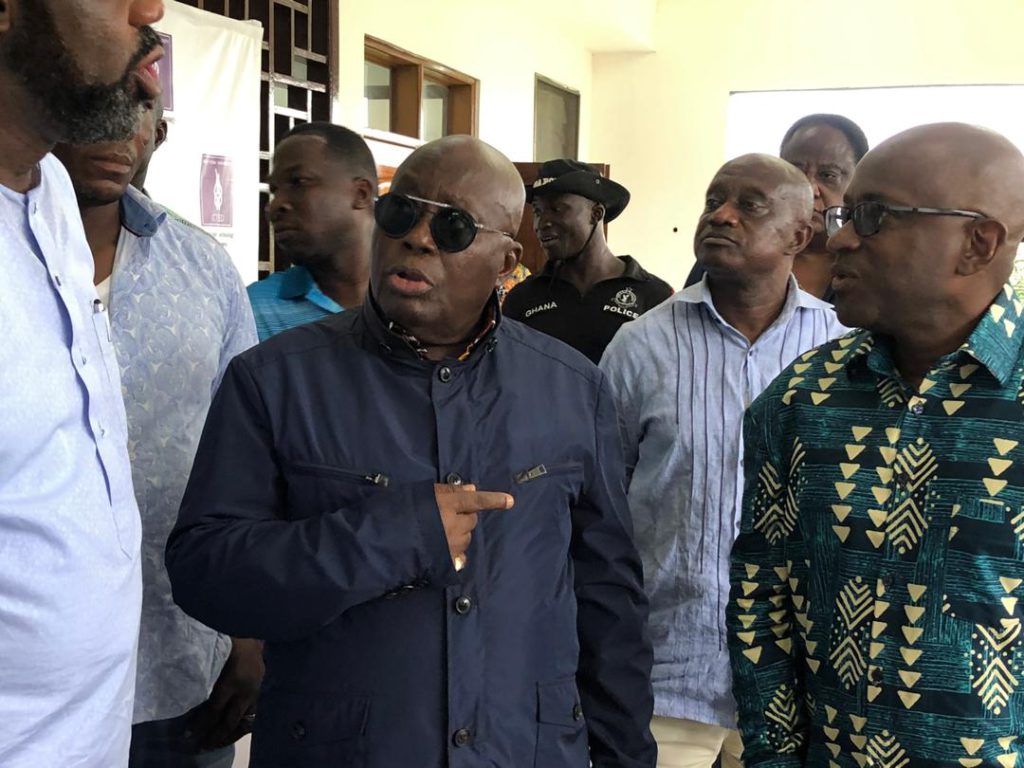 For several years, Prof. Nyarko has worked with the Ghana government to advocate for the establishment of a commodity exchange and has a history of linking smallholder farmers to Ghana's leading policymakers from the Ministries of Food and Agriculture, Trade and Industry, and Finance to engage them in the research process.
Source: Adomonline.com