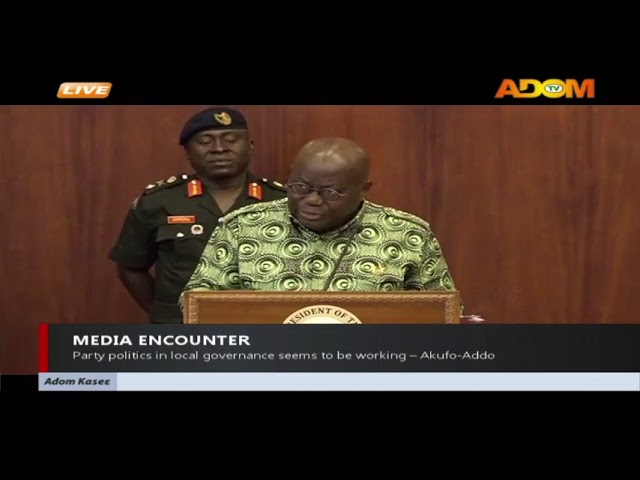 President Akufo-Addo has said, his decision to appoint his cousin, Ken Ofori-Atta, as the Finance Minister wasn't influenced by his relation to him.
The president says the decision was grounded on Mr Ofori-Atta's capabilities and ability to deliver.  
"Ken Ofori-Atta is not the Finance Minister because he is my cousin but because he is highly capable and I'm very satisfied with the work he is doing," the President said.
"Ken ofori-Atta has been like a magician, having being able to find money for us to be able to do some of our projects; he is a successful businessman and is extremely regarded in the finance and investment community in the country and beyond and I believe he is doing a yeoman's job," he added.  
The President made the statement while addressing the media in the meet-the-press series held at the Jubilee House on Friday December 13.
He also reaffirmed his stance of not presiding over a 'family and friends' government as claimed by the opposition party, the National Democratic Congress.