The founder of Independent People's Party (IPP) Kofi Akpaloo has fired a salvo at the  National Chairman of the Peoples National Convention (PNC), Bernard Mornah for exhibiting his ignorance over the cedi's depreciation against the dollar.
He explained that the cedi, during the first year of the National Democratic Congress (NDC), moved from GH₵1 to GH₵3 but under NPP, it has depreciated just 10 per cent.
ALSO READ: I will kill my kids and commit suicide today – Former AIDS ambassador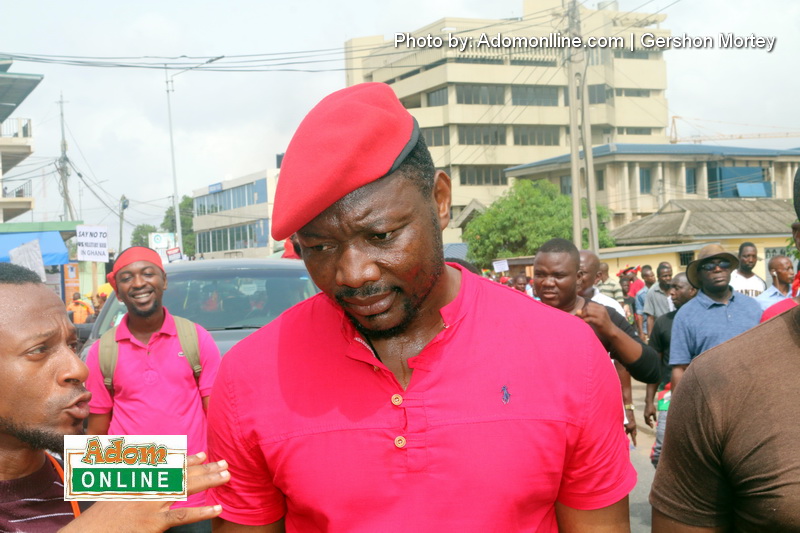 "Anyone who condemns Akufo-Addo over cedi depression is ignorant. The cedi has only depreciated just 10 per cent under him", he stated in response to Chairman of the Peoples National Convention (PNC), Bernard Mornah.
The PNC Chairman in his solidarity message at the NPP's National Delegates Congress at Koforidua accused the government of performing badly n the management of the local currency against the dollar.
"The economic indices are not good, the IGP has left the cedi out…," he said.
READ ALSO: I saw more posters than delegates – UK Conservative Party rep shocked at NPP 
But Kofi Akpaloo who also mounted the podium to give his solidarity message said Mr Mornah was being economical with the truth.
He said the Akufo-Addo administration has made remarkable strides in the Cedi-dollar depreciation as against the previous regime.
"Nana Akufo-Addo needs to be congratulated, his team and others are doing well… Nana Addo is on course", he opined.
Kofi Akpaloo said his party is glad that they supported the NPP in the 2016 elections because "they are fulfilling our dreams".
READ: NSMQ History: How it all started and the female dynamics
"Our dream was to create jobs but with the One district One factory initiative, more jobs will be created to end the employment in the country", he added.