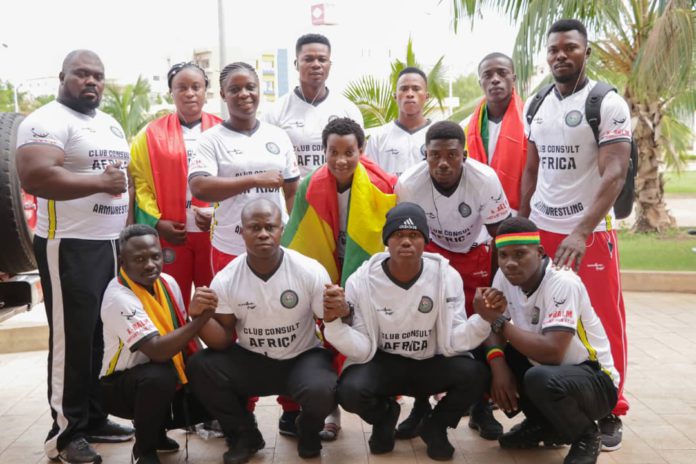 A contingent of 12 Pullers will represent the national armwrestling team, "Golden Arms" at the 10th Africa Armwrestling Championship in Bamako, Mali.
Team Golden Arms is seeking to defend the 2018 Africa Championship title won in Accra, will join other countries from the continent for the Mali Championship slated for July 11-14 at the Palais Des Sports Samatiu Maigas in Bamako under the auspices of the first lady of Mali.
Led by captain Edward Asamoah of the Ghana Immigration Service, the team is made up of Mariam Kadiri Moro (Gt Accra Region), Grace Minta ( Police Service), Grace Commey (Accra), Abdul Aziz Wahab ( Northern Region), Elliot Nelson ( Accra), Isaac Antwi Boasiko and Derrick Adu Kwakye ( Ashanti Region), Derrick Mensah (Brong Ahafo), Prince Afum and Godwin Sackey (K-Balm Armwrestling Club) and Isaac Nii Amugi (3C Armwrestling Club).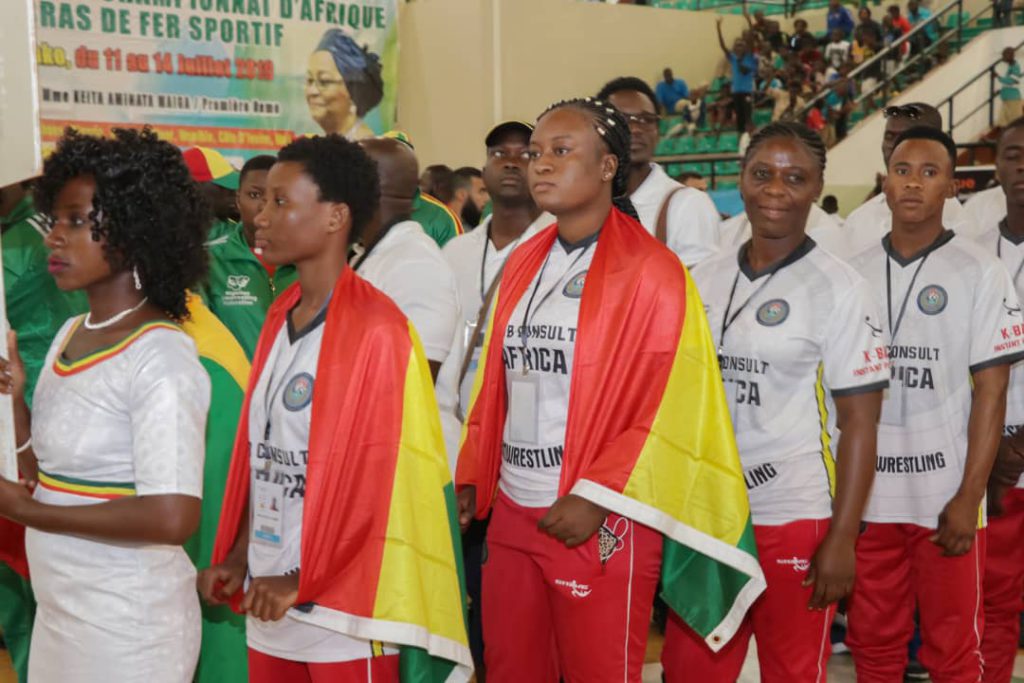 Vice President of the Ghana Armwrestling Federation (GAF) Mr Kofi Addo-Agyekum and the Armwrestling board have expressed appreciation to the Ministry of Youth and Sports (MoYS) for securing travel tickets for the team.
He also thanked K-Balm Herbal Ointment, Club Consult Africa, Opportunity International Savings & Loans, Ghana Revenue Authority and others for their support to enable the Golden Arms successfully participate and defend the Championship title won in 2018.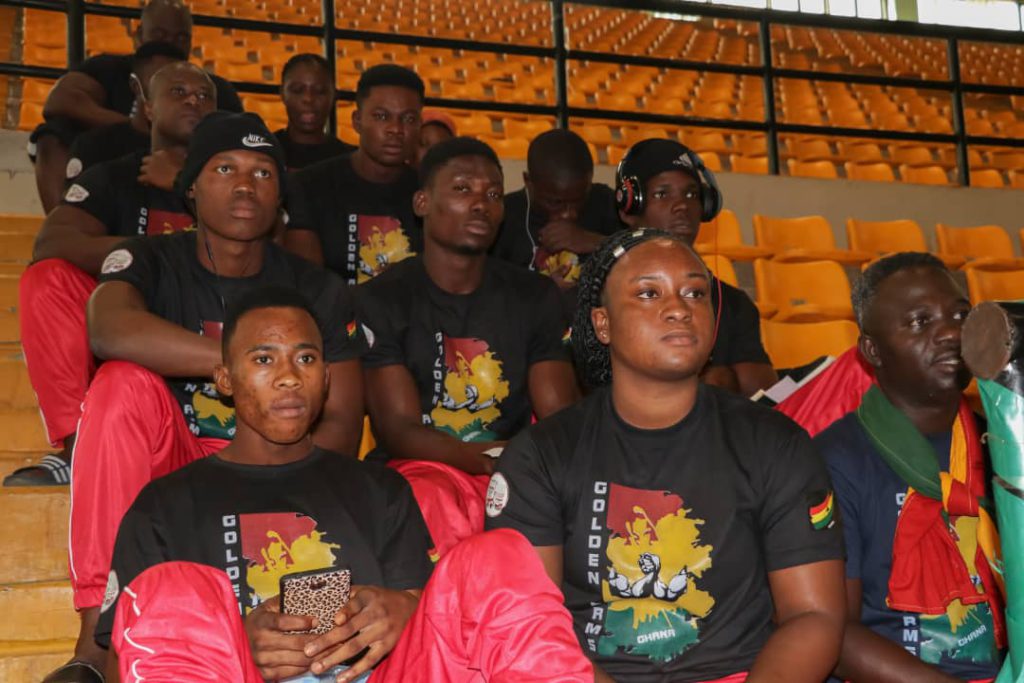 The K-BALM Boss continued by thanking his friends in the business fraternity, who prefer to remain anonymous, but in diverse ways, have assisted in cash and kind to get Ghana Armwrestling the needed boost.
He called on corporate Ghana to allocate some percentage of their budget for corporate social responsibility towards lesser financed sports.
Leader of delegation and President of GAF, Mr Charles Osei Asibey, said the team's target is a minimum of 20 medals at the Championship but appealed to corporate Ghana for a bonus package for the team.
Ghana placed 2nd in 2017 and won the championship in 2018.
The Africa Armwrestling Championship brings together the best Armwrestlers from various countries to determine the best in the continent in various categories.