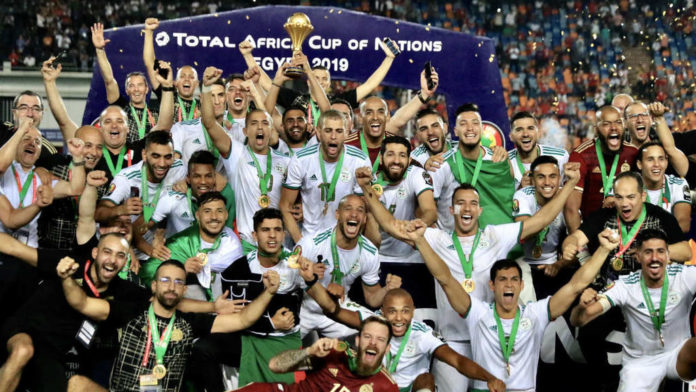 The amount to be received by the teams in the first four positions at the just ended 2019 African Cup of Nations (AFCON) tournament in Egypt has been revealed.
READ: Charles Bissue cleared by CID in Anas exposé
Algeria which won the tournament will be receiving $4.5 million. Senegal which came second will earn $2.5m, while $2m goes to third place contestant Super Eagles and Tunisia (Fourth).
The host nation, Egypt, which crashed out in the round of 16, received $670,000.
READ: Manhunt for chief who allegedly kidnapped another chief
Angola and Kenya (Third place in group-stages): $620.000.
Round of 16: $670,000 (Benin, Uganda, Egypt, Mali, Guinea, DR Congo, Cameroon and Ghana).
Quarter-finals: $800,000 (Madagascar, Ivory Coast, South Africa and Benin).
READ: Paramount Chief of Lower Dixcove kidnapped
Semi-finalists: $2 million (Nigeria and Tunisia).
Senegal: $2.5 million.
Algeria: $4.5 million.
Source: Kemifilani