Nkwa Hia, a health talk show on Adom TV, which airs on Mondays at 9:30 pm will from Saturday, June 1, 2019, be aired on Saturdays at 6:30 pm, the channel manager, Abena Yiadom has announced.
The change is expected to afford viewers the opportunity to watch the show with their entire families and learn more about health issues.
The Nkwa Hia programme is focused on increasing national awareness of major health issues and promoting a better understanding of the role of health education.
The show, hosted by Afia Amankwah Tamakloe, offers an opportunity for viewers to have access to health personalities discussing the latest in rare disease, research, genetics, chronic illness as well as everyday health developments.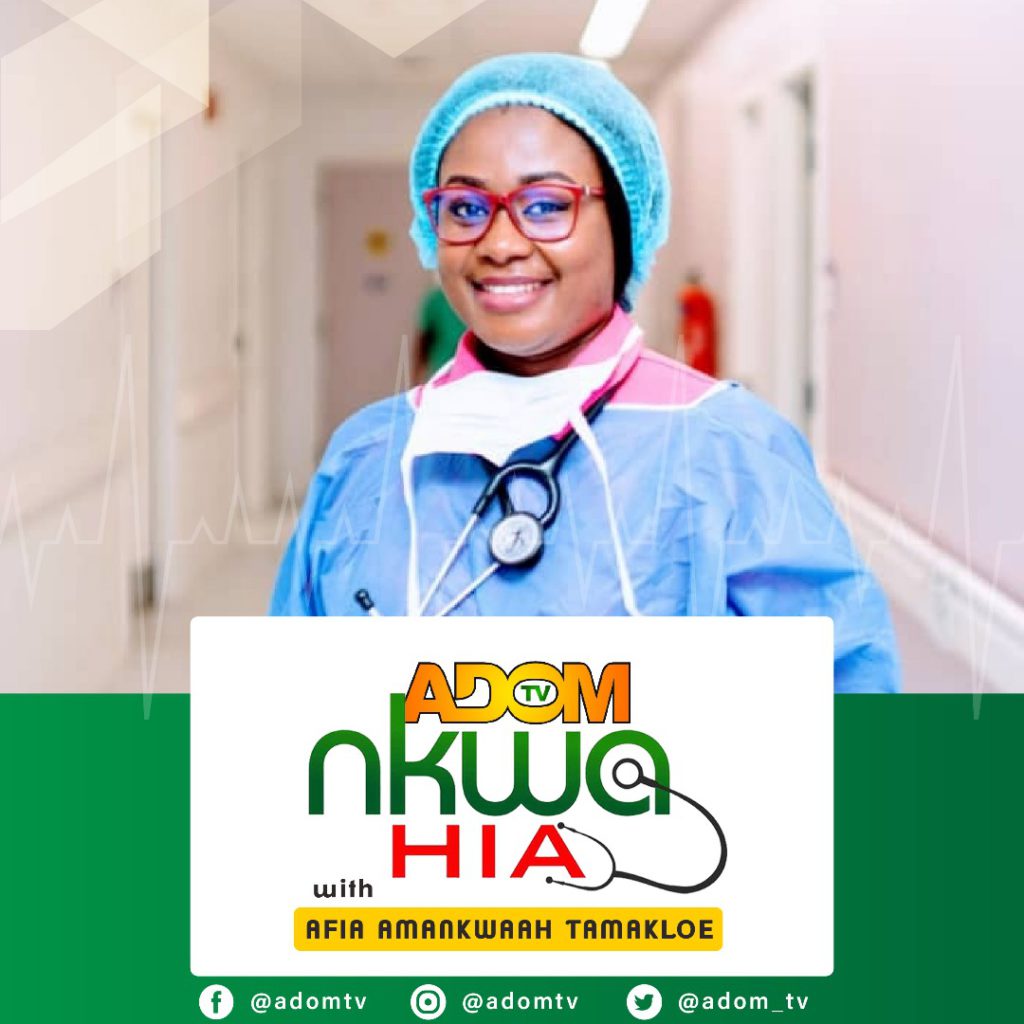 Launched in July 2016, the health show has focused on wellness and staying healthy.
With a loyal audience of millions of viewers, Nkwa Hia has grown to become one of the most watched health programmes on television in Ghana today.
Ms Yiadom said: "our goal is to provide our viewers with relevant content specific to today's health needs – sharing important information to expand healthy people, healthy environments and healthy communities".
"One of the core objectives of Adom TV is to transmit high-quality programmes on health, education, development, culture and current affairs to its viewers" she added.
"We want to give Ghanaians a local content television station that is handled with the professionalism that meets international standards", she said.
She said Adom TV wants to be unique in its own way and endear itself to the hearts and minds of its viewers.