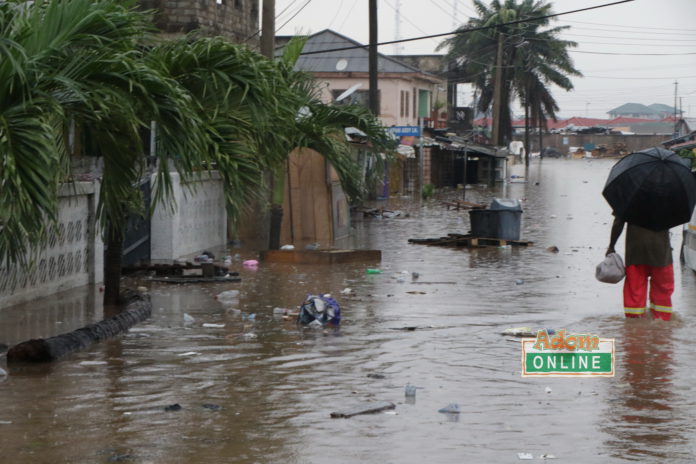 One person is feared dead in a squatter community around Parakuo Estate in Accra.
The 26-year-old father of one was sleeping in his makeshift structure when he was carried away by the floodwater into a big drainage system.
A search is underway to find the missing man who many of the residents believe is dead.
Joy News' Maxwell Agbagba, who was in the community, said friends of the deceased were in shock.
They told him, the deceased, popularly known as SM, was with them when it started raining around 11:pm so they were compelled to disperse to their rooms.
After hours of torrential rains they realised the danger and raised alarm. Many of the residents rushed to higher grounds but 'SM' couldn't come out.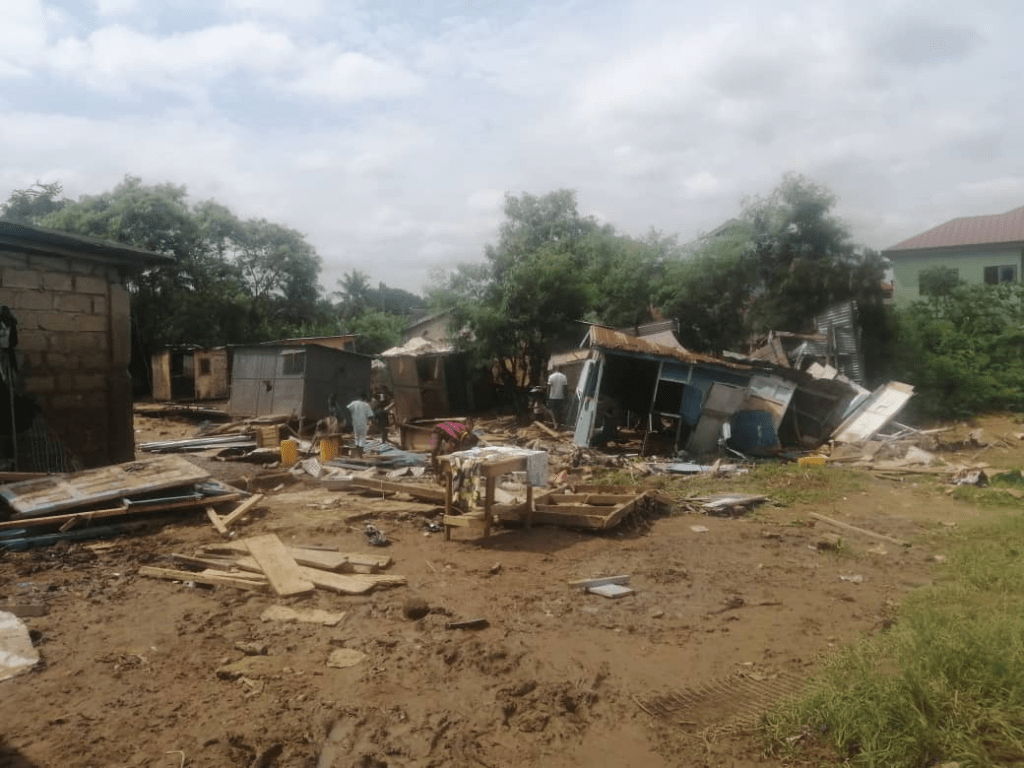 After the rains subsided, residents said they realised his makeshift structure was part of many others carried away by the floodwater.
When JoyNews visited the community, family members and other residents were in a state of mourning.
Father of the missing man said he was at the Police Hospital morgue but did not find his son.
He said after a careful assessment of the circumstances, he believes his son is dead but he is keeping hope alive that he will be found alive.