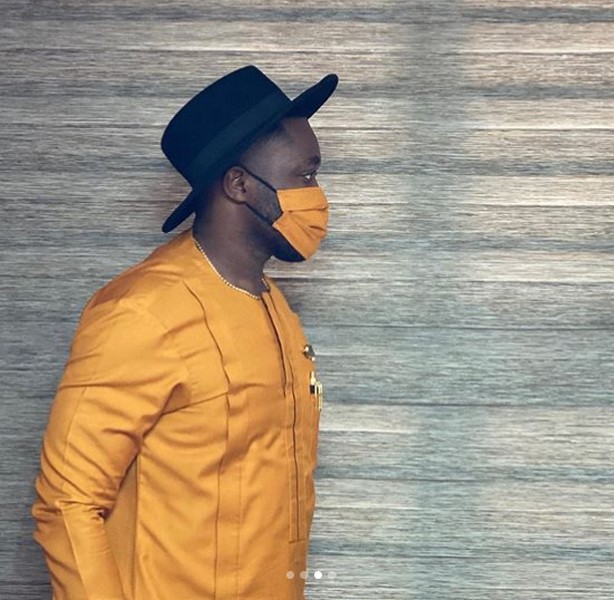 Despite's son, Kennedy Osei, has shared a photo of himself in a designer nose mask amid the coronavirus pandemic.

Kennedy, who became the talk of town after his posh wedding, shared the photo on

View this post on Instagram

FAITH is the only thing stronger than FEAR. #staysafe #GODFIRST🙏🏽

A post shared by KENNEDY A. OSEI (@_kennedyosei) on

">Instagram coupled with a message of inspiration.